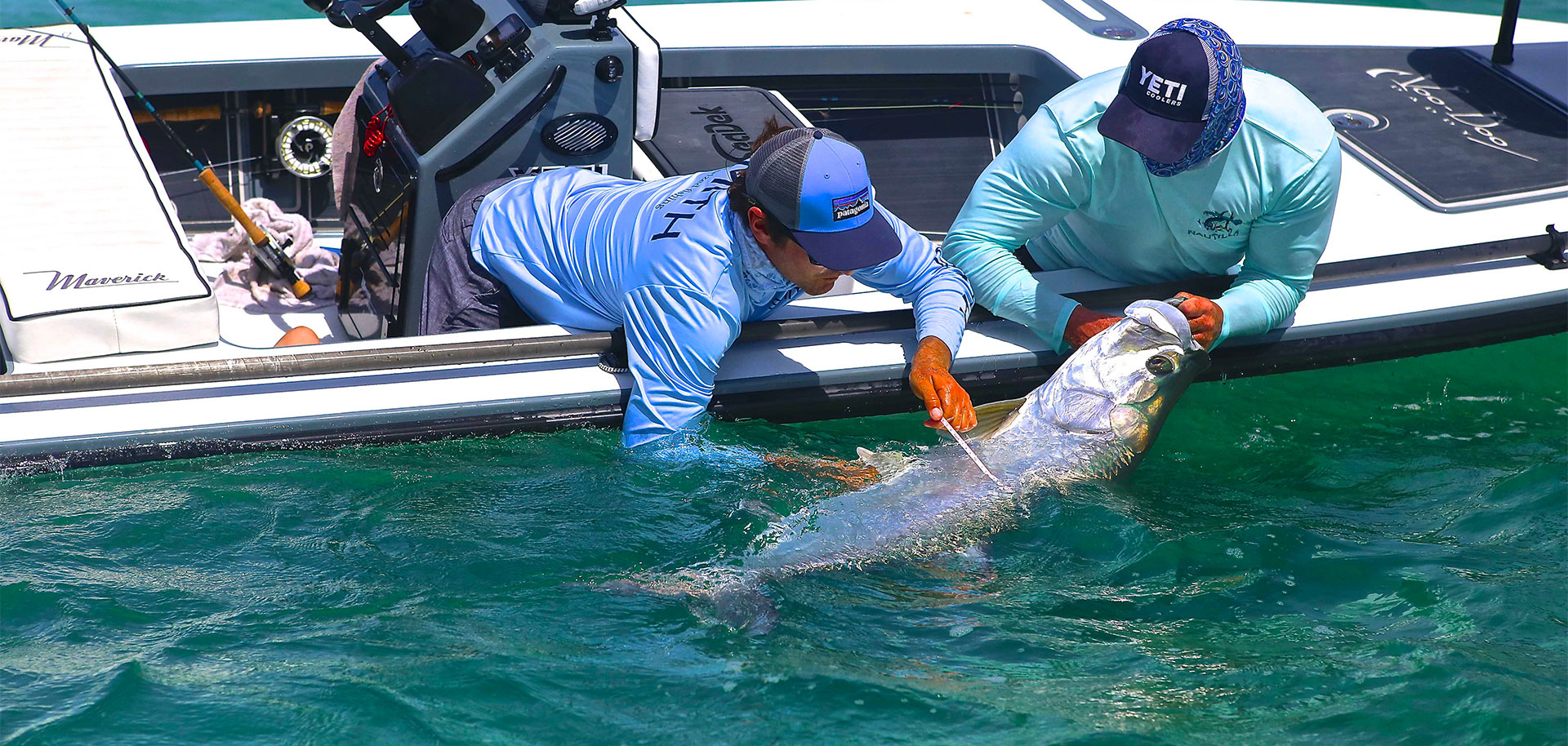 New Brand Websites for Maverick Boat Group Launched
In the current digital age, it is more important than ever before for a business to have a high-quality website. Not only to introduce new customers to their business but to also showcase the range of products they offer and to give visitors tools to help them select and customize what they want. Your website is the first place many people look to evaluate your company and it needs to therefore showcase your brand well. This is why it was imperative that the new Maverick Boat Group website and their associated boat brand sites all worked together seamlessly.
As such, Digital Hill built new integrated WordPress websites for Hewes, Maverick, Pathfinder, and Cobia Boats. Each of these WordPress sites was built for speed, ease of use by visitors, and exceptional functionality. New brand websites for Maverick Boat Group also included the following key features: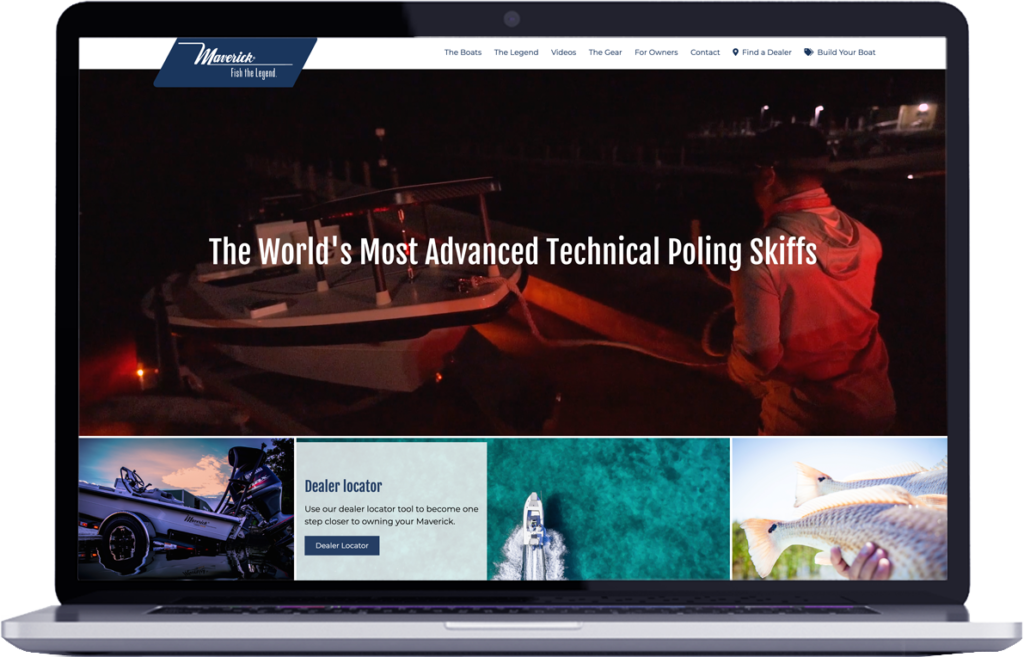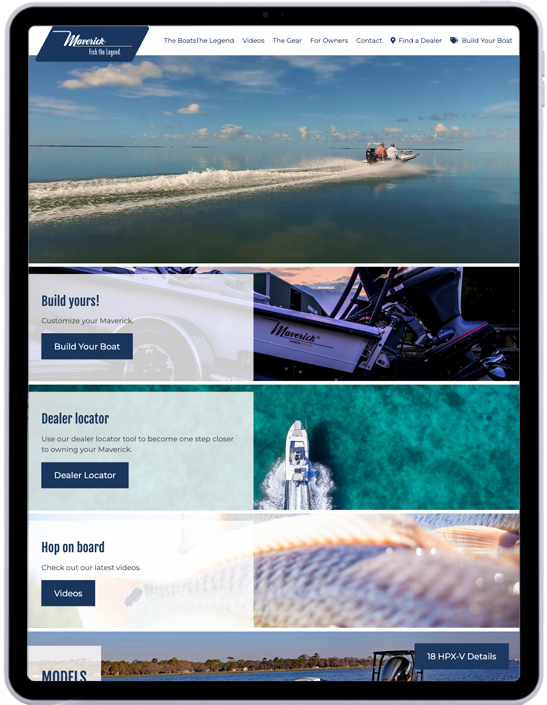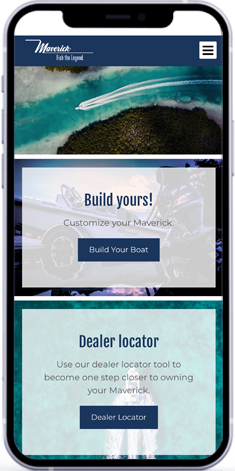 Build a Boat Feature
As we know, all customers have specific preferences when it comes to purchasing their new boat. That's why all of the Maverick Boat Group websites have a customizable build-a-boat feature for the models they offer. This customized customer experience helps to set the brands apart from the competition while allowing customers to pick a boat to suit their specific wants and needs. The build-a-boat software allows any site visitor to customize the boat model of their choice while seeing the corresponding pricing.
They can select from many options including color, engine size, operational needs, and deck style. Product customization allows your potential customers to interact with various products before deciding to purchase or not. This can lead to longer site visits and higher customer satisfaction and spending. Customers can also download their customized boat. And use this to discuss the specifications with their local dealer when ready to order.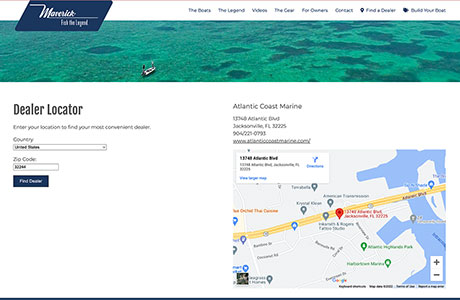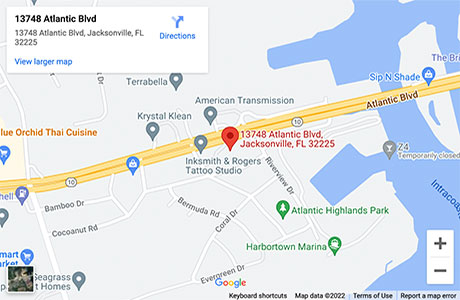 Dealer Locator
Another must-have feature on any WordPress business website is a location map. The Maverick Boat Group and associated brand websites all feature an easy to use dealer locator map integrated with Google Maps API. Simply type in your zip code and the website will load the closest dealers alongside a map.
Integrated Dealer Portal
Having an integrated dealer portal was crucial. This is a password-protected area specifically designed for dealers. In this section, dealers have access to product ordering, inventory numbers, and inventory details, as well as warranties and claims. With this access built directly into the WordPress websites, dealers are able to offer exceptional customer service as they have access to all the details they need when dealing with potential and current customers.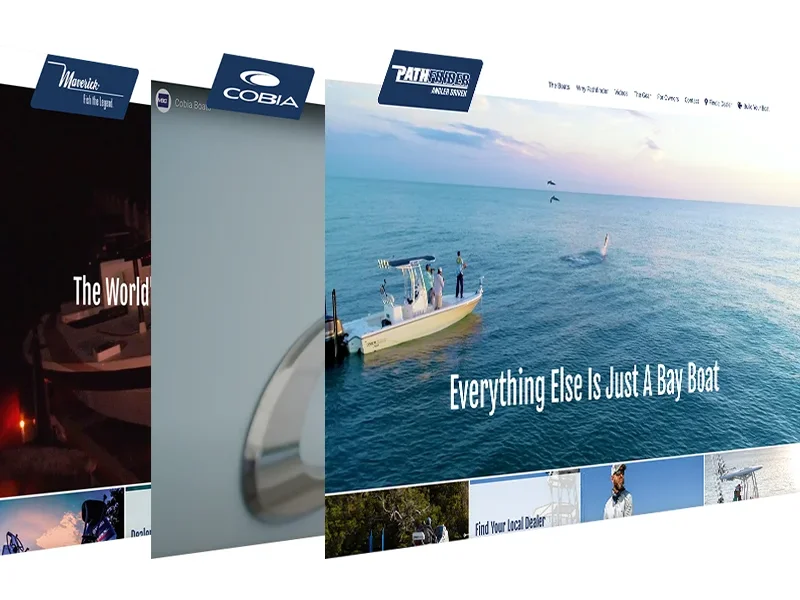 Cohesive Branding
Ensuring the branding was cohesive across all four websites was an important detail. As each brand is connected to the Maverick name, it was imperative that each website had a similar layout and yet be unique per brand. By making associated brand websites cohesive, brand loyalty and trust is established with consumers.
Overall the four branded websites offer a uniform, clean aesthetic layout. The above features allow Maverick Boat Group to offer their dealers and customers unparalleled information and service at all times. Additionally, the websites give customers access to an unforgettable user experience with the customized build-a-boat feature.