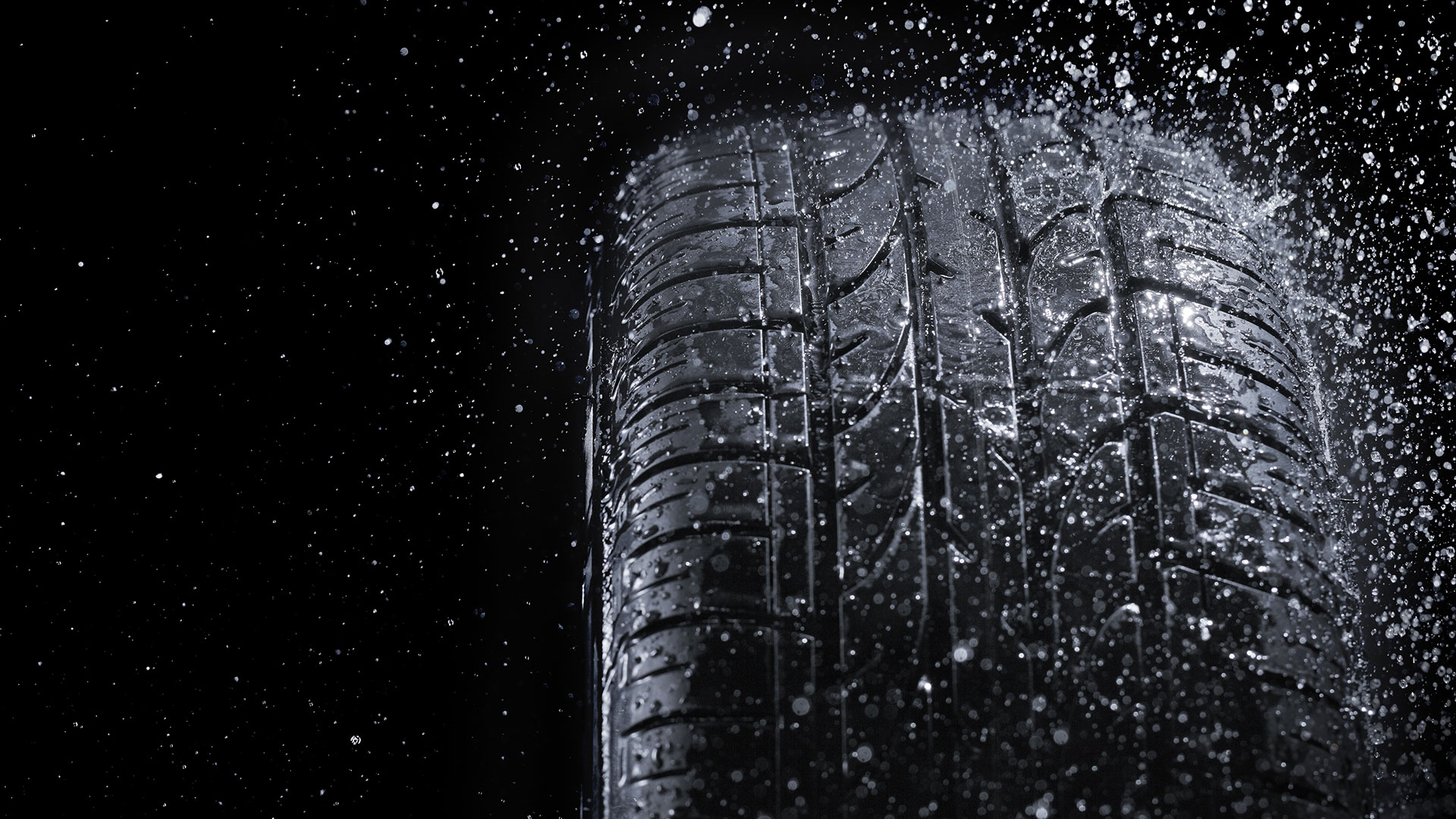 New Website for Tredit Tire
Tredit Tire and Wheel company has been serving Original Equipment Manufacturers (OEMs) with quality Tire and Wheel assemblies for different applications for decades. Tredit's components are being widely used in RVs, utility vehicles, heavy-duty equipment, and marine vehicles across the globe.
Therefore, as a specialist in tires, wheels, and other accessories, Tredit needed a new website that could draw the attention of potential customers. However, when working with physical products such as tires, it can be challenging to present unique features online. For example, the treading pattern, thickness, and size of each tire will need to be highlighted through highly interactive images.
The inventory of wheels needed to be displayed in an appealing manner to online traffic. Because not everyone will have the chance to visit their in-store locations, using graphics and quality images was key to presenting Tredit's entire inventory in the best possible way.
Our team of Web Design experts helped Tredit Tire and Wheel to re-invent their website in a manner that elevates their overall brand. The project involved a new website with custom animations and these specific steps.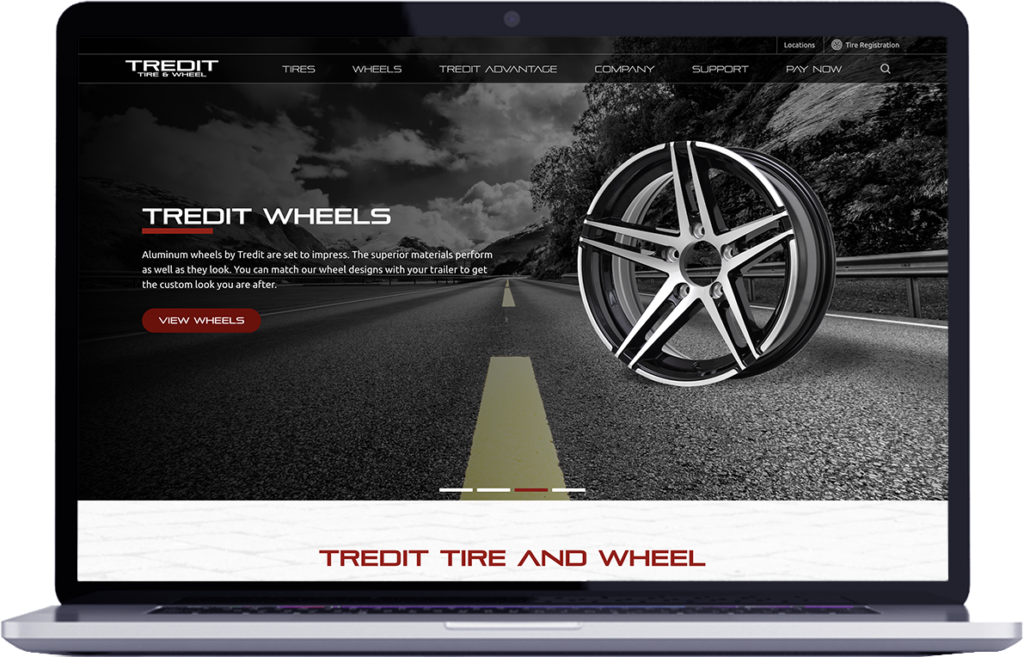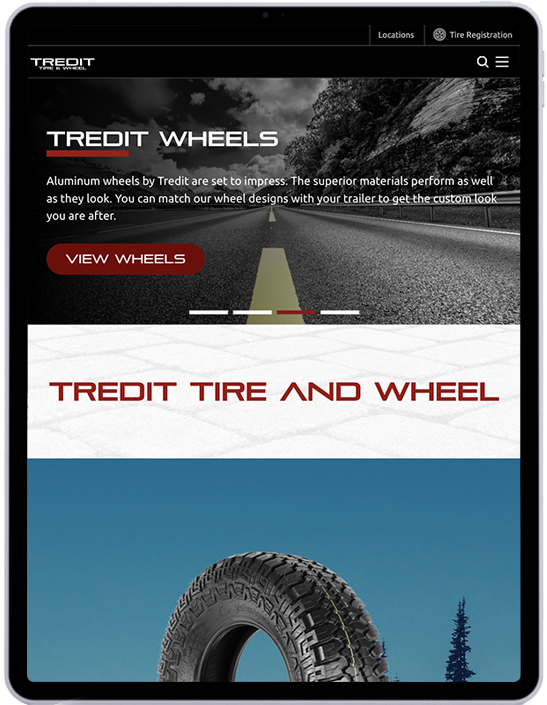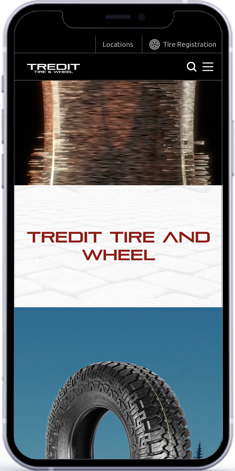 Custom animations
As physical products, presenting the quality of tires and wheels online can be challenging. Therefore we worked closely with Tredit to design customized animations that demonstrate the true value of their inventory.
From high-resolution images (that show tire treading patterns) to animated wheels (that demonstrate a one-of-a-kind finish), our web design team went the distance to make the Home Page of Tredit truly immersive for the customer.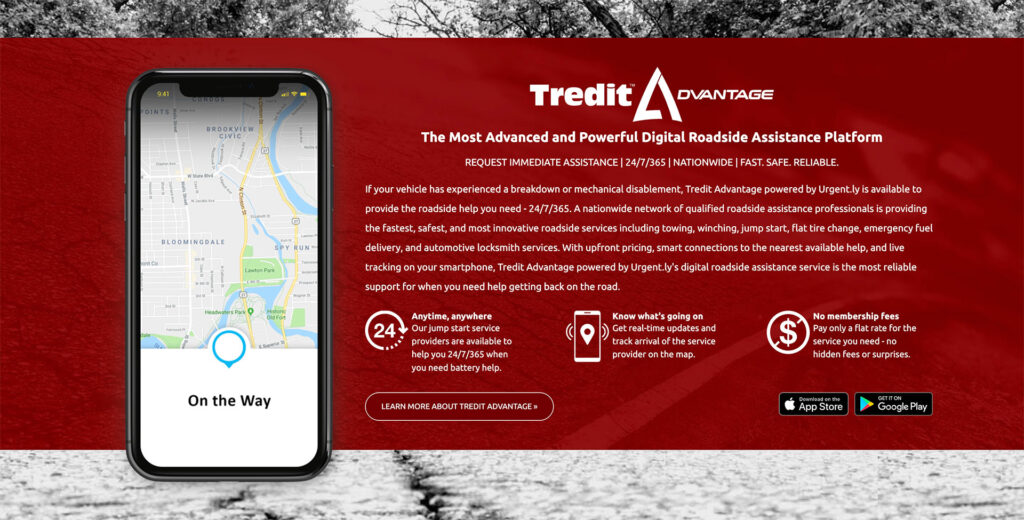 Keyword optimized text
Every step of our web design process was focused on fundamental SEO principles. Each piece of text on the Home Page is keyword-optimized, which will help draw traffic and enable their site to rank highly on SERPs.
Interactive images
We used a combination of interactive images to present the products in a unique and appealing manner. On the home page, the tires and wheels appear on a smooth scrolling panel. Giving website visitors an interactive glimpse into the inventory.
When a user clicks on the tires (or wheels) page, they'll be able to access in-depth images, animations, and information regarding the product.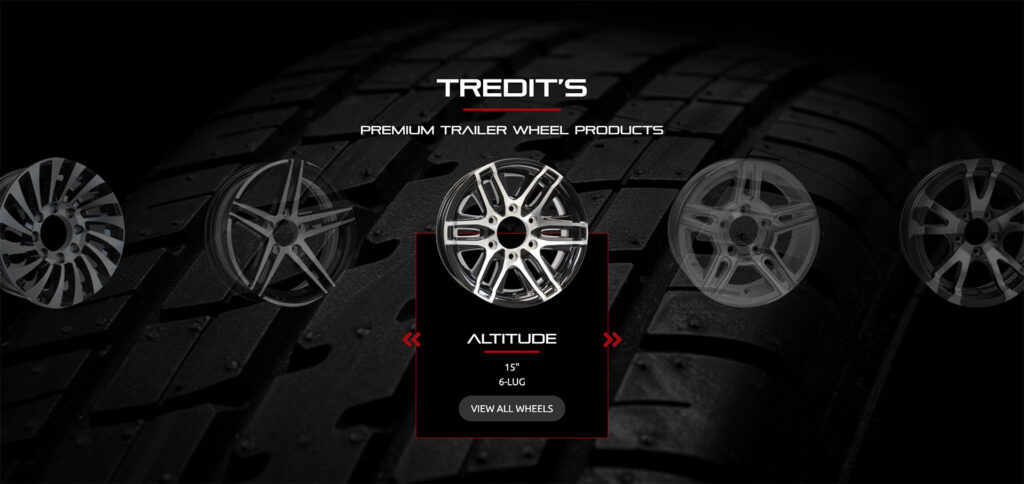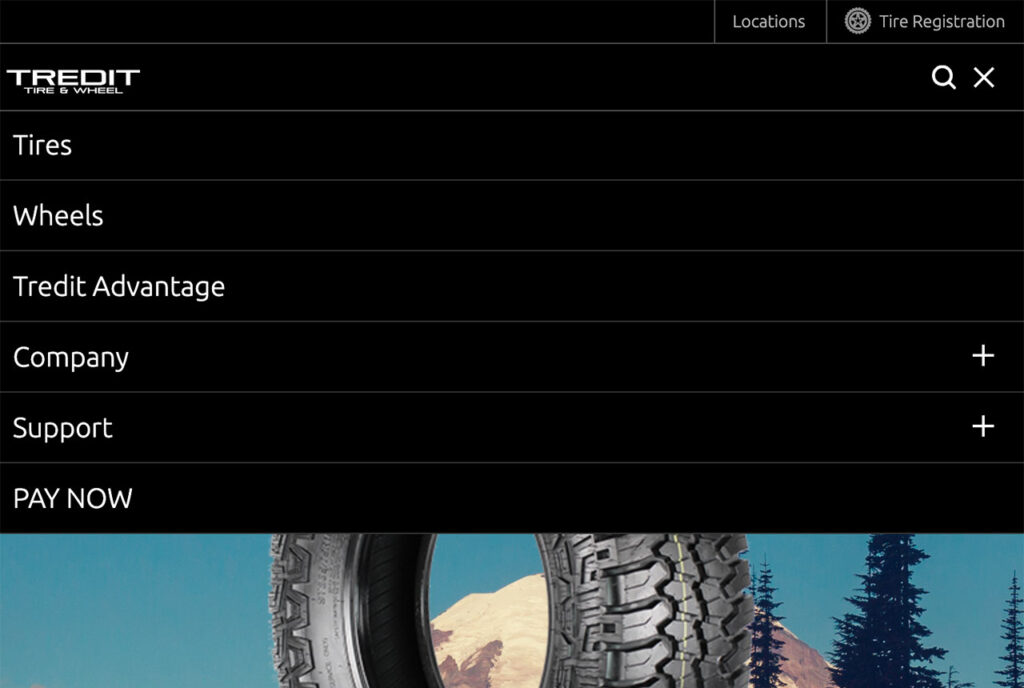 A seamless web UX experience
Perhaps the most significant change to Tredit's website is a new, seamless browsing experience. Our web design team helped the company develop a consistent appearance across all its web pages.
Whether users are scrolling through the new Home page or the dedicated wheels page, they can navigate through company information with ease because of our interactive UX. And with mobile optimization included, the website is now available to customers via both mobile and desktop devices.