Website ADA Compliance
Have visually impaired or hearing impaired people reached out to you about your website not being accessible by them?
Have you seen the increase in lawsuits against businesses for websites that are non-ADA compliant?
Did you see Dominos Pizza was sued for this?
Do you want to give access to ALL people via your website?
Do you want to be a good community member and offer website access to all people?
If you are asking any of these questions…
YOU'VE COME TO THE RIGHT PLACE!
We can make your website ADA Compliant!
Our partner software, AccessiBe, utilizes two tools that together achieve full ADA compliance. The accessibility interface is responsible for all the design-related adjustments, while the AI-powered background process handles the more complex requirements – optimization for screen-readers and for keyboard navigation.
WE ARE ADA COMPLIANCE EXPERTS.
We can evaluate and implement our partner AccessiBe solution to make your website fully ADA compliant!
It's guaranteed!
Contact us for a FREE audit report of your website today!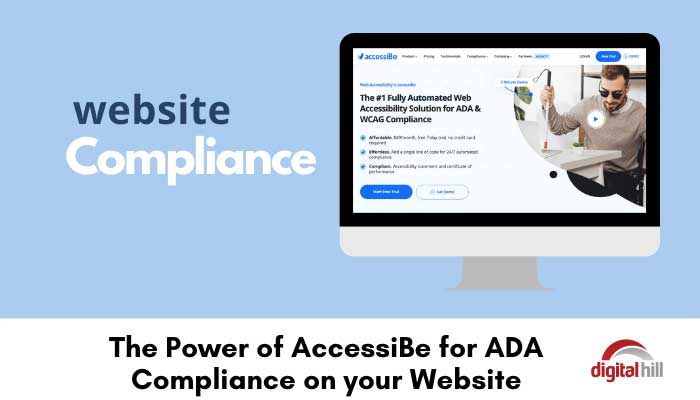 Interested in discussing?
---
Additional Web Solutions and Products