Conversion Van Website
Modern Refresh
With more than 300 million Americans regularly accessing the internet, every business needs an online presence. For Fred Beans Explorer Vans, an online presence is essential as they offer their products and services nationwide. While the Fred Beans headquarter is in Indiana and the physical sales yard is in Doylestown, Pennsylvania, they deliver vans nationwide to customers.
Digital Hill worked with the Fred Beans team to refresh and modernize their website to continue offering superb service to their customers and attract the attention of new customers. Below are some of the key details that make this modern refresh of the conversion van website effective.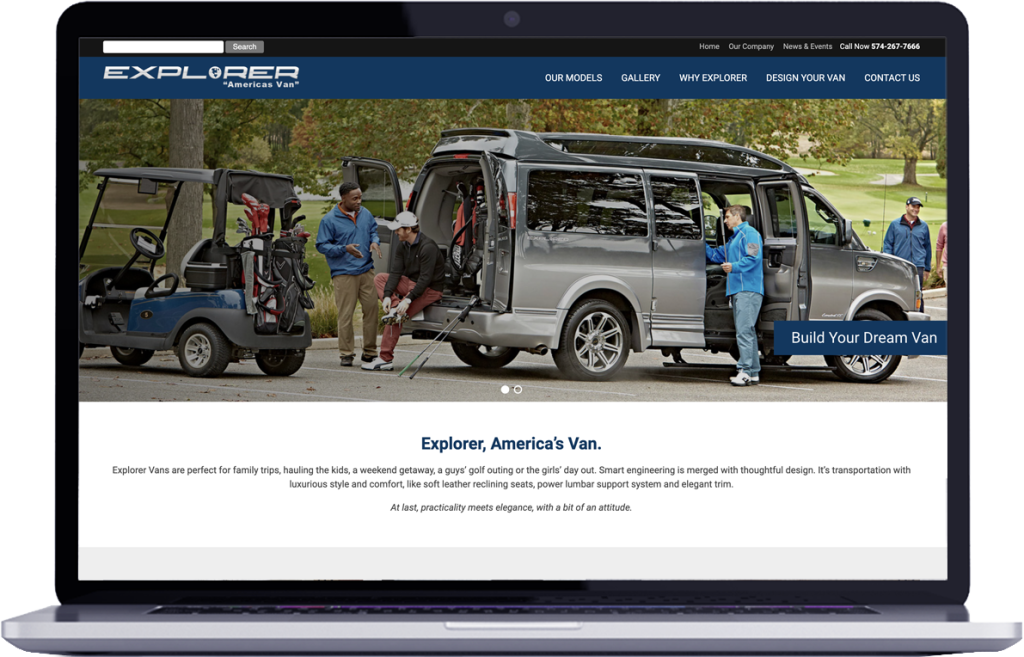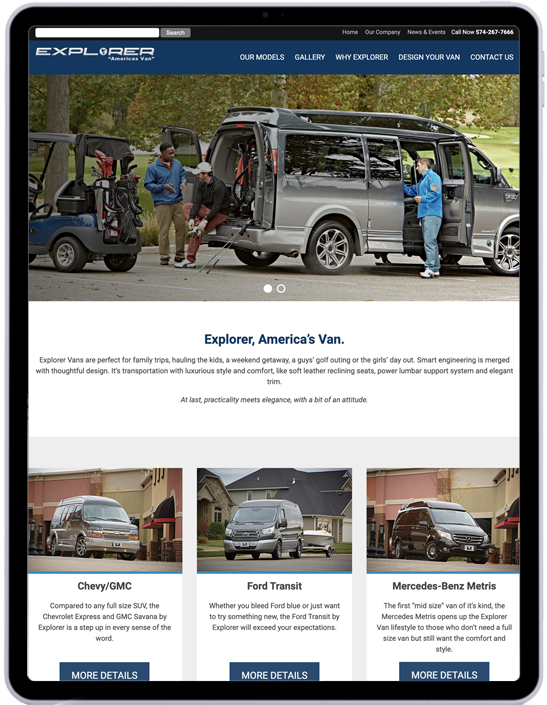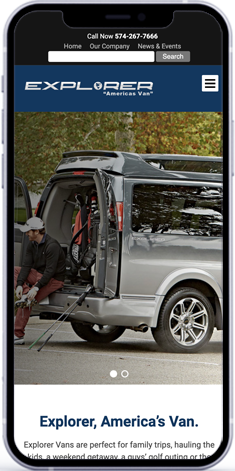 Design Your Van Feature
While Fred Beans Explorer Vans offer a range of standard vehicles, the reason they are at the forefront of their industry is due to the customization options available. On the 'Design Your Van' webpage, users start by selecting Ford or GMC to start the customization process. From here, users are taken to a simple dropdown quote form. Some of the customization options available include;
Passenger amount
Roof height
Paint color
Paint style
Interior features
Exterior detail features
Travel additions for camping
Entertainment options
This extensive list allows website visitors to create their dream van and request a quote from absolutely anywhere. Furthermore, the process is simple and absolutely free. As users select options, the detailed image on the left-hand side of the form updates to reflect their changes. This is a helpful visual addition that helps consumers make decisions from their own homes. Once website visitors finish creating their dream van, they simply enter their details to get a quote emailed to them in just a few days.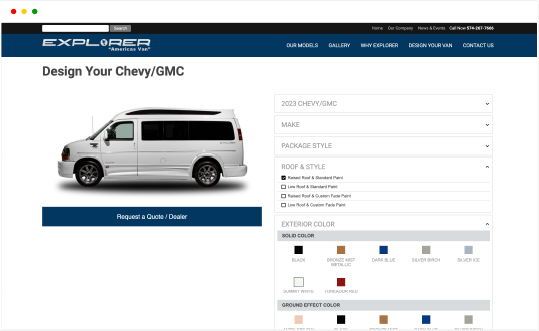 Inventory Page
The inventory page is great for website visitors needing a van right now. This page shows all the explorer vans currently in stock at the sales yard and their price. Website visitors simply click on the image to access a full detailed list of features and photos of the vehicle. Just like the custom van options, users can fill in a simple form to express their interest. Once the sales team receives the request, they then call the potential customer to discuss details like delivery or a test drive if they are in the area.
Gallery
For website visitors new to the world of explorer vans, the gallery page is perfect. Here website visitors can quickly scroll through all the paint colors available on each van model, and have a closer look at the interior details and additional features. This is extremely helpful when it comes to customizing their dream van, as the photos also help to clarify sizing and layout.
Many modern internet users prefer to handle most of a transaction completely online. By having the detailed gallery, design your van feature page, and the online inventory, those shopping for a custom explorer van can browse as much as they like without needing to talk to a salesperson or feeling like they must commit right now. This allows for a better customer experience and also allows salespeople in-store to focus on walk-in customers. Better yet, potential customers can shop and request at any time of day.
To update your website and customize it to fit the needs of the modern consumer, contact Digital Hill today.