3 WordPress Plugins that can Improve your SEO Ranking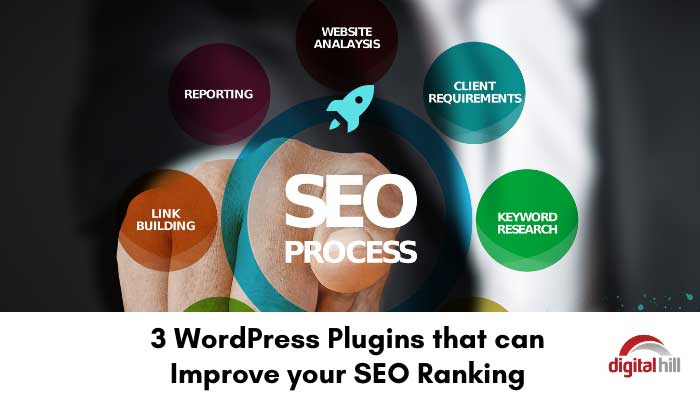 Often internet activities begin with a simple search. As such, websites looking to improve their performance should prioritize search engine optimization (SEO). Proper SEO can be more powerful than generating leads and sales with PPC campaigns and other strategies. Fortunately, several tools are available to help boost your SEO ranking. However, for those with WordPress websites, choosing from the more than 54,000 plugins can be quite overwhelming. To ease your search, below are the top 3 WordPress plugins that can improve your SEO ranking.
1. W3 Total Cache
Website speed is undoubtedly among the essential SEO ranking factors. As such, focusing your efforts on improving website speed is a great way to boost your SEO ranking. While also increasing organic traffic and conversions. The best tool to achieve this is W3 Total Cache. This essential plugin has the following features;
Improves website speed – it is a caching solution that serves both compressed and cached files to incoming traffic. With this, expect a reduced loading time on the servers and improved overall website speed. It also increases download speed and conversion rates, which overall improves the websites' performance.
Saves on bandwidth – the plugin saves on website bandwidth by minifying CSS, JavaScript, Feeds, and HTML.
2. Broken Link Checker
Broken Link Checker is a free, yet powerful WordPress plugin that scans your website for broken links and helps fix them. Running a website with broken internal and external links not only impedes your SEO efforts but also hurts the overall user experience. As you upload new content, you have minimal time to review old posts. This is where the plugin comes in handy.
Some key features of this plugin include;
Automated scanning – the plugin automatically checks your website posts, comments, pages, and other custom fields for any broken or missing links. It is an essential plugin for blogs and other content-heavy WordPress websites as they contain many links.
Easy to use – using the broken link checker is overly intuitive. It also checks for faulty links on images, which comes in handy in maximizing image searches.
Notifications – the plugin sends notifications through email or WordPress dashboard for easy monitoring.
Controls search engine response – besides scanning for broken links, the plugin prevents and filters broken links from being discovered by search engines.
3. Rank Math
Rank Math is another popular and user-friendly plugin that helps to optimize websites for improved search engine rankings and social media performance. Some of the best features of this plugin include;
Easy to integrate – setting up Rank Math on your website is straightforward. Plus the plugin is pre-configured. Users can easily integrate it into their websites by following a simple procedural installation wizard. Once installed, the tool automatically verifies your website status and provides recommendations that boost performance.
Google console compatible – the effectiveness of this plugin is due to its compatibility with Google console. It extracts all the necessary information needed from the Google search console. This then makes it easy to identify keywords that you are ranking for, any indexing issues, and real-time sitemap status.
Keyword comparison – the importance of keywords in boosting website SEO cannot be underestimated. Fortunately, you can take away this guesswork by using Rank Math. The plugin's compatibility with the Google Trends tool makes it easy to find specific keyword trends and compare performance.
Rank Math also has performance features for local SEO, redirects, broken links/404 monitoring, image SEO, and internal linking recommendations.
Bottom Line
Search engine optimization experts agree that Yoast SEO significantly helps to boost your SEO ranking. However, combining the power of Yoast SEO with other WordPress SEO plugins provides even better SEO results. Integrating these tools properly to your WordPress site will have you aiming for the first page of Google search results.