4 Reasons Why Keywords are Important for SEO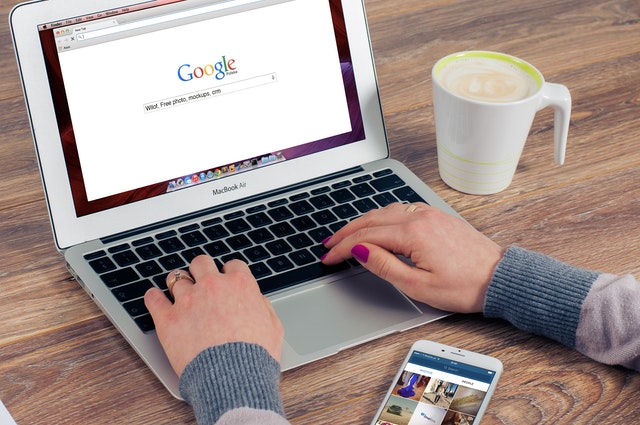 In the current digital landscape, businesses have the luxury of leveraging different marketing methods to advertise products or services at a large scale. Your business marketing is now at your fingertips, allowing you to identify your target audience's issues and create results-driven strategies accordingly. SEO is one of the types of digital marketing that helps you improve your website's search engine visibility. It allows you to gain top spots in search engines' ranking that eventually increases your web traffic and engagement. Once you start getting more leads, your conversion rate also improves.
There are different components of SEO that you should know. From updating Meta tags of web pages to focusing content quality, you have to take care of different SEO aspects. One of the most crucial SEO elements is keyword research. You have to incorporate relevant keywords in your website content by considering the user intent. So, when your potential customers search for their desired product or service, your website starts ranking on those particular keywords. Every user enters a particular term on Google to look for their desired stuff. So, these terms are the keywords that you need to focus on to improve your search engine visibility. Without further ado, let's find out why keywords are important for SEO.
To Divert Consumers to Website
You should understand that keywords act as a bridge between users and SEO that helps them to connect to your website. It is the source through which your target audience can find you online. So, you need to leverage the latest keyword research tools to get an alert for the most searched keywords. It will give you an idea about the user intent to create content as per your audience's needs.
Also, you can create a list of keywords obtained through Google scraping that are relevant to your products or services. It will help you create the content accordingly on your website. When you have the list of keywords, you can create blog posts and relevant website content that will help you gain top search engine rankings. You have to ensure that your website content is unique as it will increase your website's worth.
To Improve Website Content
Having useful keyword insights helps you to improve your content. When you understand what keywords your audience is searching for, you can create content to add value to their lives. For example, if you sell car maintenance products and users are searching for the keyword "car care tips," then you can create a long-form blog post based on this keyword. It will improve the quality of your website content and help you provide valuable information to your audience. Eventually, it will impact your search engine ranking positively.
You should understand that every individual that uses a particular keyword to search anything is looking to resolve his issue. So, you need to create solution-driven content based on keywords that will increase your credibility among your target market.
To Improve Website Performance
You should understand that keywords directly impact your overall website performance. If you are not ranking well on a search engine, how can you expect to generate clicks and web traffic? It means you will get low leads, so your chances of increasing sales will also decrease. So, as you can see, keywords have a huge influence on the overall progress of your business.
In another case, if you are ranking well for major keywords, you will have a better chance to accomplish your business goals. It will strengthen your online position and help you reach your audience efficiently.
To Boost Link Building Efforts
Link building is the critical component of SEO. It helps search engines to find out which website should rank high in the SERPs. Incorporating the relevant keywords into your website content and getting backlinks from bloggers and influencers that have websites with high domain authority on these keywords will give a boost to your website's traffic. Simply put, when your website link is incorporated on websites with high domain authority, it will make a huge impact on the SEO of your website.
Without using the right keyword strategy, your link-building efforts will be useless. Keywords help you connect to big influential figures as per your industry who can make a huge contribution to your link-building. Eventually, it will fuel your SEO efforts and improve your SERPs.
Conclusion
Keyword research is the initial step you have to take for your SEO efforts. It helps you determine the user intent and to craft content accordingly. Additionally, keyword relevancy is one of the major aspects you should consider during keyword research. It will help you channel your SEO efforts in the right direction. You need to understand that keyword is the first thing that connects you to your potential customers. So, if you want Google to index your website at the top, you need to understand the significance of keywords to create SEO strategies accordingly.
We hope this article be of great help to you. Happy Reading.