5 Reasons Why Quality Video Marketing is Essential for Any Business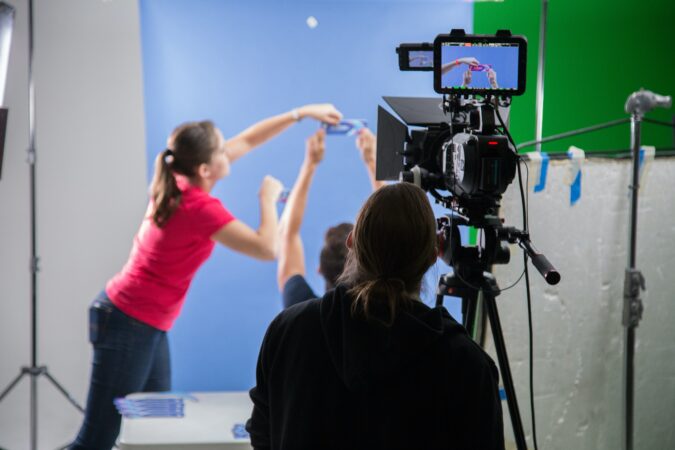 Sit down and ask yourself whether you'd rather read a 10,000-word article on "How to Protect Your Home from Pests" or watch a 3-minute video covering the same content. If you're more drawn toward the video, you're certainly not alone. In fact, TechSmith collected data in 2021 on video habits and found that 83% of people would rather watch a video to access informational and instructional content. With numbers like this, there's no getting around the importance of using high-quality video content for marketing. 
Push More Web Traffic
Google dominates the web search space by owning the largest general search engine (Google) and video search engine (YouTube). Therefore, it stands to reason that Google prefers video content, especially when it's on YouTube. With this in mind, quality video content is always more likely to outrank another content type, which means more exposure and web traffic. 
Boost Chances to Dominate SERPs
Organic search results are better for any business, and videos have been proven to stand a better chance of naturally ranking in the SERPs twice, which will lead to more website visitors and sales. If you're asking how a video can appear twice in the SERPs, then start sharing quality video content across multiple channels and see what happens. Essentially, if you use proper keywords in videos, they are more likely to rank on Google through blog posts, websites, and YouTube.
Poor-Quality Videos Depict a Poor Brand
When you decide to introduce video content, it's important to avoid posting poor-quality content. If your video is full of amateur errors, it indicates to viewers that your business is amateurish, which doesn't help boost consumer trust. Therefore, instead of settling for poor video content, outsource the design process to a video production agency, which may be more of an investment than completing the video in-house, but it'll carry a much higher return on investment (ROI)
Increase Conversion Rates
Once your video content has brought people to your website, you need to dive deeper to encourage them to convert. Instead of using simple FAQ videos or other "quick content" videos, you need to discuss your brand's background and why your solutions will fulfill the viewer's needs. Although written content is still important, it's the video content that brings the human element to your brand's voice, which is the key to boosting conversion. 
Videos Crack Open the Magic of Social Media
If your marketing strategy is full of outbound tactics, you're already falling short. Instead, you need to focus on inbound video content, especially on social media because of its high lead-to-conversion ratio. When you post quality video content on social media platforms like Facebook, the algorithm is great at delivering the right content to users and the cost of ads is relatively low. 
If you integrate video content into your marketing strategy correctly, you'll find that it will have a long-lasting increase for your bottom line by ranking higher in the SERPs, attracting more website visitors, and boosting conversion rates.