Best Security Plugins for Your WordPress Website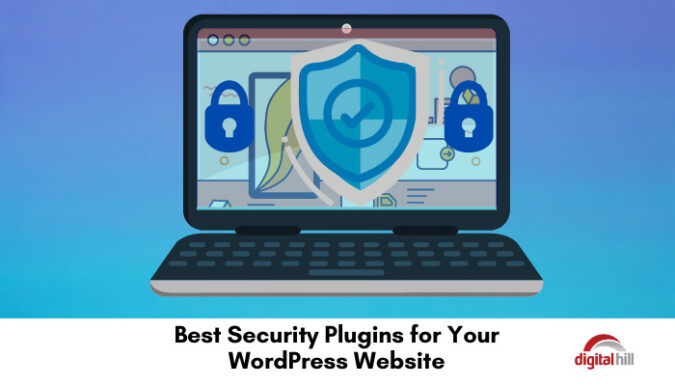 Every WordPress website requires a security solution to stop malware, ransomware, phishing, or other cyber-attacks. Unfortunately, the sheer number of WordPress security plugins makes selecting the best option a challenge. Moreover, only a few WordPress plugins are trustworthy. To that end, we've identified the top seven WordPress security plugins to consider in 2023.
1. Sucuri Security
Sucuri is the best free WordPress security plugin. It protects your site from malware, shields it against brute force logins, and defends it from DDoS attacks. Moreover, Sucuri tracks every activity, from file changes to logins and failed attempts, allowing you to stay on top of security threats. Above all, the company owns several Content Delivery Networks (CDNs) for faster content delivery. The premium plan is $299/year, however, basic options start at $199/year.
2. Jetpack Security
Jetpack is another famous all-in-one WordPress security plugin with 5+ million downloads. It offers real-time backup, so you never lose critical data. Moreover, you can restore all the data in one click. Additionally, clients have access to activity logs to trace malicious activity. An anti-spam feature with email alerts means you can swiftly deal with threats. The basic version is free, while premium plans start from $10.95/month, billed annually.
3. WordFence Security
WordFence offers a basic version for free that solves common WordPress security issues. For instance, it monitors site visits and hack attempts in real time, recording the visitors' origins and IP addresses. Also, it records the time of day and time spent on your site. You'll get an alert in your email inbox, prompting you to act immediately. Meanwhile, the pro version lets you monitor multiple sites from a central dashboard. WordFence Pro starts at $99/year.
4. All-in-One WP Security and Firewall
If you're looking for a completely free solution, All-in-One WP Security & Firewall is a safe and reliable option. It's a basic tool that's also very user-friendly. Additionally, it's easy to install and integrate. It still offers powerful features for maximum site protection. All-in-One WP Security & Firewall scans your website for malicious patterns, filters IPs to block intruders, and locks down logins after several failed attempts. You can even block suspicious IPs.
5. iThemes Security
Formerly known as WP Security, iThemes is a robust security tool. It has multiple tiers to choose from, depending on your security needs. iThemes offers brute force attack prevention, file integrity monitoring, hidden login and admin pages, and two-factor authentication. In addition, clients benefit from scheduled backups and user roles and permissions. We love that it limits login attempts for greater security and sends email alerts immediately. The premium plans start at $99/year, however, the basic version with fewer features is free.
6. Defender
Defender is a relatively new WordPress plugin. However, it is rapidly gaining popularity because it's feature-loaded and easy to use. It offers brute-force protection, uptime monitoring, and automatic data restoration. In addition, it offers malware scanning, spam protection, and two-factor authentication. Additionally, the company recently added real-time backup and malware scanning to its arsenal for more comprehensive protection. The premium version costs $7.50/month, billed monthly.
7. Google Authenticator
Finally, while not a comprehensive WordPress security tool, Google Authenticator is a valuable extra security layer. This application helps keeps intruders at bay through two-factor authentication. Moreover, you can choose the type of 2FA that best suits your needs. In addition, Google Authenticator offers short codes for custom logins. But most importantly, it's 100% free.
Summary
A security solution is a must to safeguard your WordPress website from intruders and cybercriminals. Choosing the right one can be challenging simply because of the sheer number of options. Hopefully, our list helps to narrow down your options so you can select the best security solution for your needs.