Check Out PhotoShow, Tabsite's Newest Feature For Facebook!
TabSite would like to announce its newest feature to help customize your Facebook Fan Page. We've dubbed it "PhotoShow" and it is a great way to showcase photos of your products, services, trade shows, fun at the office… whatever you want!
It works by adding a Main- or Sub-Level "PhotoShow" Tab to your TabSite, adding photos and publishing it to your Facebook Fan Page. Your Facebook Fans will be able to scroll through your photos directly on the "PhotoShow" Tab you just created using TabSite.
Adding a "PhotoShow" Tab to Your Facebook Fan Page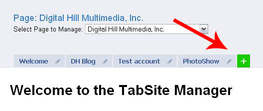 In your TabSite Manager, click on the green + button to add a new Main Level Tab. Or if you would like to add your "PhotoShow" as a Sub-Level Tab, just like on the Tab you want to add it to, then click on the green + on the right.

A pop-up will appear asking you the Type of Tab that you would like to create via a drop-down box. Choose "PhotoShow" and then name your Tab.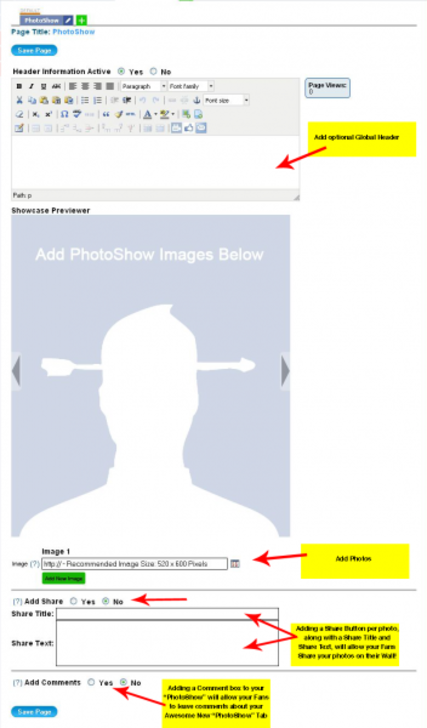 There is a max of 12 images per "PhotoShow" and is offered to those signed up for TabSite's Silver or Gold Package. So upgrade your Tabsite today and give "PhotoShow" a shot to increase the originality of your Facebook Fan Page!