Custom Online Software for Events and Workshops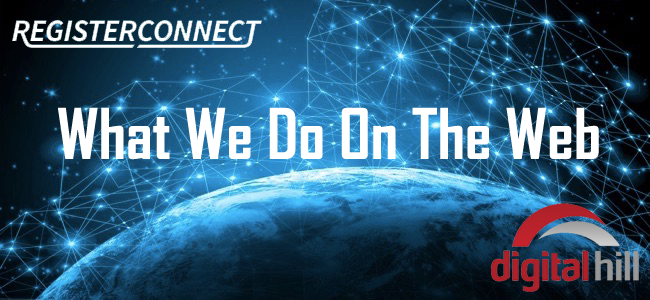 Is your business looking for powerful web tools to help you sell more?
Are you looking for advanced tools to let potential customers customize your product online?
Need to sell more big ticket products online?
Digital Hill can help!
We build advanced web tools and website software for businesses.  These website tools save money and increase sales by doing more business tasks online. 
Today's "What We Do on the Web" is an advanced event registration and payment system, that helps promote, train, and grow sales for financial advisors.
Custom Online Web Software for Biz Events &  Workshops: Register Connect
Digital Hill is excited to show off the high-end custom online tool we developed for United Advisors. United Advisors is a Chicago-based investment advisory firm that helps personal financial advisors grow their business and serve their clients! The team at United Advisors came to us with the vision for Register Connect. They wanted to help financial advisors with a common task in their sales process … setting up events and handling registrations for trainings and workshops.
THE PAIN POINT:
Keeping up with today's ever-changing technology is hard to do. But if your company wants to be the best and offer your clients the best, then your company has to educate and train!
United Advisors wanted to find a way to organize events, courses, and workshops in one easily accessed area that employees and customers could come and find what they needed with a minimum of clicks.
Current online web event systems were too clunky, not customized for their type of events and lacked features including custom URL branding, recurring events, multi-session events, and related features.
The gap in what they wanted and the web software they could find was a barrier they wanted to solve for their national advisor network.
THE SOLUTION:
United Advisors reached out to Digital Hill; they knew we would have some ideas on how to easily organize their events, courses, and workshops in one easily accessible area.
The solution was to build a website that could be accessed by their advisors; where events, courses, and workshops could be added, edited or removed with a few simple clicks. We made sure all events can be easily found with an advanced search tool.  Advisors and clients make payments for events, courses or workshops through this safe and secure website
Check out the RegisterConnect website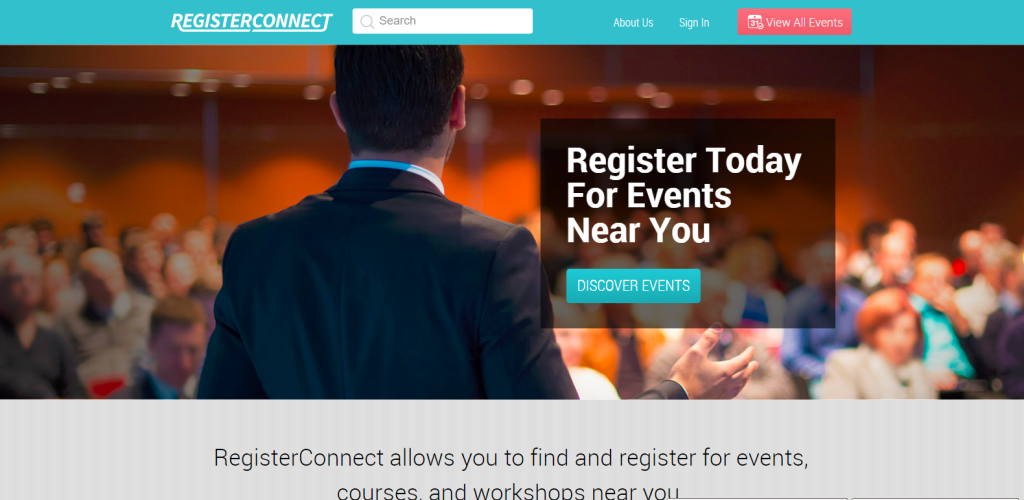 What It Can Do:
Schedule Events
Allow visitors to find and discover events
Showcase featured events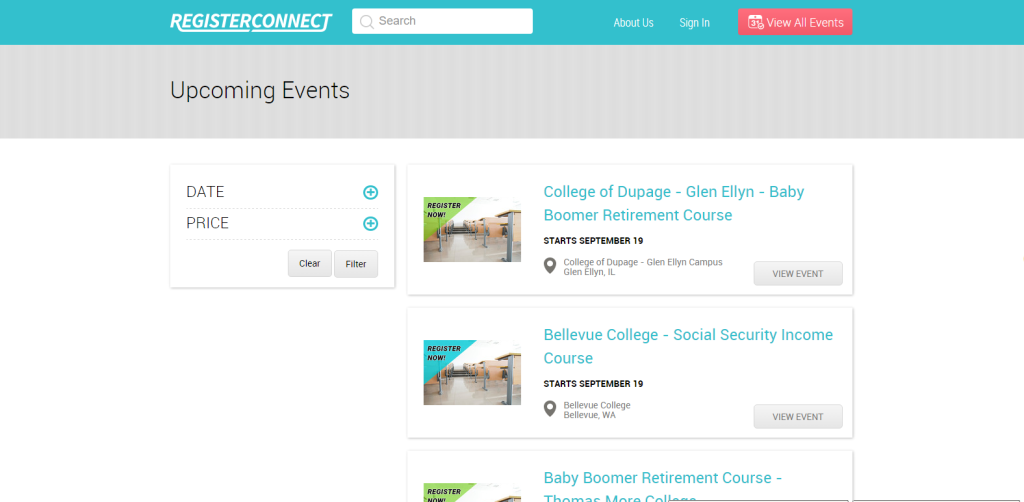 Views in the Site Admin Area
Add event
Copy event
Event attendees
Easily manage and update event info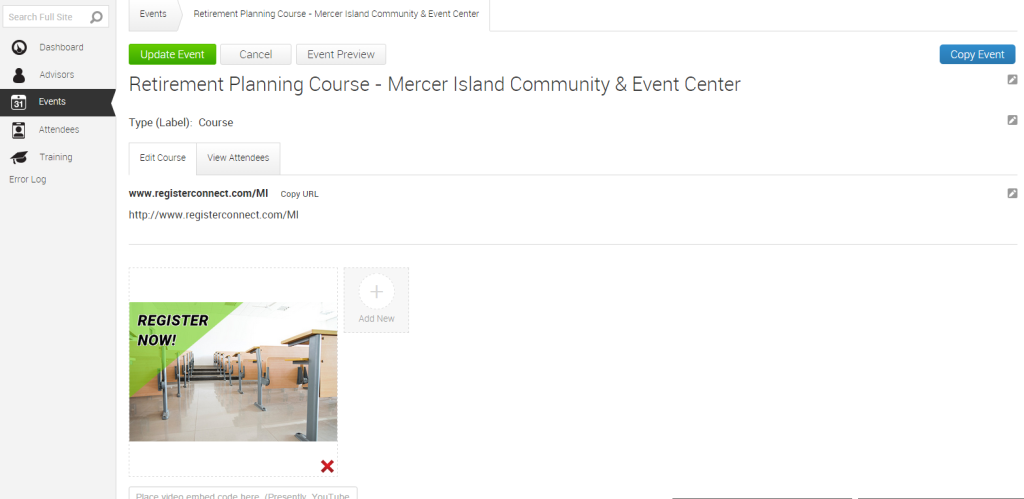 Closer Look At The Advanced Search Custom Online Web Software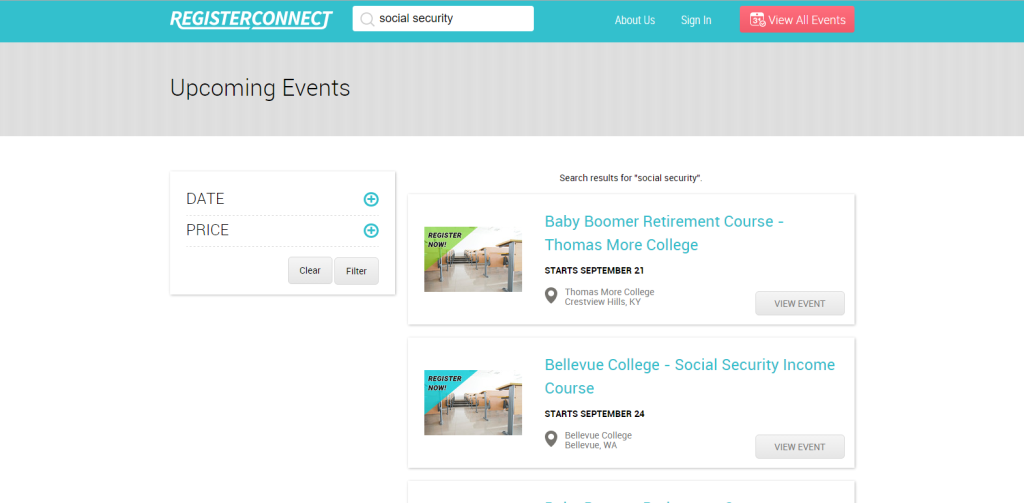 This custom online advanced search tool is incredibly easy to use. If you know the event, course or workshop you're looking for then type in a keyword into the search box and BAM you have what you need! Online events and online courses are growing in demand.
Tell us what you think of this Custom Online Tool in the comment section below!
If you have any questions don't hesitate to ask those either!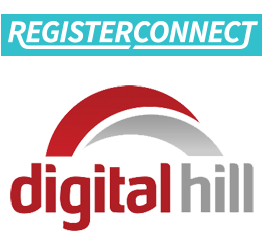 Need a high-end professional, responsive website with fully customizable back-end features and custom online tools for your users? Please contact Digital Hill and request a free quote!  We make the web work for Goshen, South Bend, Michiana and the world!