Digital Hill Appoints New President

Goshen, IN – Digital Hill Multimedia, Inc. an Elkhart County based web design, social media, and Internet Marketing firm is pleased to announce the appointment of Mike Gingerich as President.
Digital Hill Appoints New President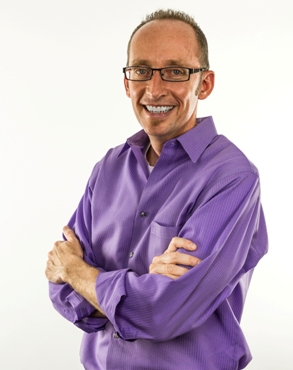 Gingerich assumed the new role on October 1, 2014. Gingerich has been with Digital Hill for over 7 years and most recently led the App and Digital Marketing divisions.  While at Digital Hill, Gingerich was co-founder of their TabSite app software that is used by over 80,000 businesses and organizations globally to run contests and deals on company Facebook pages and websites.
As President, Gingerich will direct all facets of the company including sales and marketing, client relations, online strategy, and supervisions of the four divisions.  These divisions include Web Design and Development, App Development, Digital Marketing, and Online Stores.
"I'm excited to take on the expanded role and I'm excited about the future of Digital Hill," says Mike Gingerich. "The online world continues to evolve with great advancements in mobile and smartphone apps, as well continual changes in website functions and style.  It's a joy to be able to help businesses navigate these leading-edge areas and develop tools and marketing that helps them succeed. "
With this transition, founder Troy Rumfelt is shifting to take the CEO and CFO roles in the company.  He will also lead efforts in the Online Stores division.
Rumfelt noted, "This move is one I'm excited about and that I believe helps Digital Hill plan for continued growth.  We've been developing websites for over 17 years.  We've seen a lot of changes online and we're excited as we look ahead with new ways of helping more businesses regionally and nationally grow their online presence.  A company's website today is really another valuable sales person."
About Digital Hill Multimedia
Serving companies and organization for over 17 years, Digital Hill is an early pioneer in website development.  With a continued focus on leading edge online technologies, Digital Hill also develops mobile apps, online software, and assists businesses with SEO and Social Media marketing as a full-service digital agency.
Digital Hill serves clients nationwide, in Canada and Europe, with a special focus on regional companies in Elkhart, South Bend, and the greater Goshen area.