Digital Hill launches new Ecommerce website for RainPonchosOnline.com
McCampbell Enterprises Unlimited, located in Fort Wayne, Indiana, launched a new e-commerce website at www.rainponchosonline.com with website design and development by Digital Hill Multimedia, Inc.  RainPonchosOnline.com is a company specializing in ponchos, umbrellas, and other rainwear products that users can purchase online via this e-commerce portal.  You can visit the site at www.rainponchosonline.com.
Rain Ponchos Online's new e-commerce website will enable its visitors to purchase top-quality rain ponchos and umbrellas easily, as well as come back and see their order history and status. The e-commerce website allows visitors, whether in Fort Wayne or across the country, to purchase products directly from the website using Digital Hill's proprietary e-commerce platform.  By moving to a new SEO friendly, e-commerce website, Rain Ponchos Online is able to manage products, categories, specials, and orders via the simple CMS backend managment system.  The site also has tools enabling the Rain Ponchos staff to edit SEO items including Page Titles, meta data, and check keyword density for each page of the site.  These tools allows them to manage SEO (Search Engine Optimization) by themselves related to site content.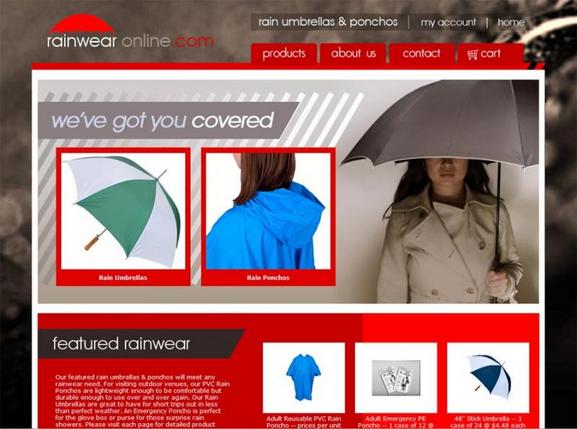 For over 12 years, Digital Hill Multimedia, Inc. has specialized in Website Design, E-commerce, SEO, Web Hosting, Social Media, Flash, Application Development, and Web Marketing and Promotion Strategies across Fort Wayne and throughout the Country.  They can be contacted at 1-888-537-0703 or www.digitalhill.com.