Digital Hill Launches New Small Business Website for Topeka, Ind.
Topeka, Ind. – Website – Web Design
Topeka, Indiana – February 23, 2011
Topeka is a peacefully, progressive community in Indiana that was settled in the Spring of 1832.
Digital Hill's page creation system allows the Topeka, Indiana website to create new top-level and sub-pages, organize and rearrange pages, and delete pages from the website using the included toolbar built directly into the website. The new web design also features a user friendly Content Management System allows for effortless content editing and easy-to-use SEO tools for maximizing search engine results, allowing potential visitors to better find the new website.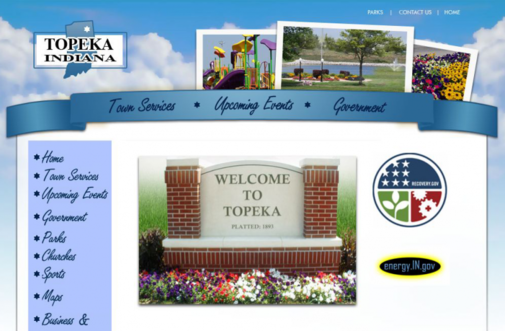 The new web design for Topeka, Indiana is a welcome addition to Digital Hill's portfolio of Indiana website clients. For over 14 years, Digital Hill Multimedia, Inc. has specialized in Web Design, E-commerce, SEO, Web Hosting, Social Media, Flash, 3-D Animation, Application Development, and Internet Marketing and Promotion Strategies in Indiana and throughout the country. They can be contacted at 1-888-537-0703 or www.digitalhill.com.