Digital Hill Launches New Website for Professional Diagnostics Safety
Press Release
Professional Diagnostics Safety ~ Website ~ Web Design ~ Digital Hill ~ Nappanee
Located in Nappanee, Indiana, Professional Diagnostics Safety is a premium, state of the art drug screening resource for families, employers, and organizations. For more information, please visit www.pdsnappanee.com.
Professional Diagnostics Safety just surfaced with a brand new website that is easily managed via Digital Hill's Content Management System. The new web design gives PDS the ability to add top-level and sub-pages, along with updating content exerting minimal effort. With the option of adding unlimited images and downloadable .pdf documents, this Nappanee website is top-notch! Integrating SEO Tools will help potential visitors readily discover www.pdsnappanee.com!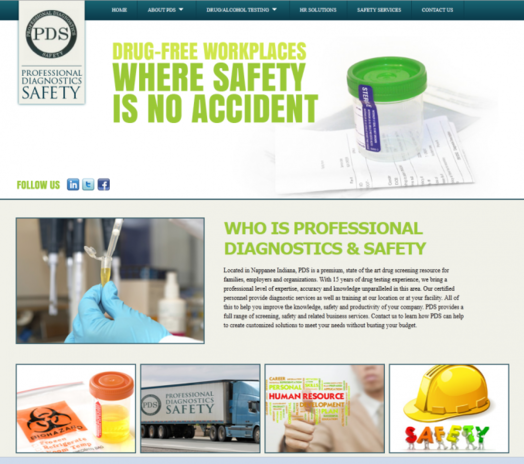 The new web design for Professional Diagnostics Safety is a welcome addition to Digital Hill's portfolio of Nappanee website clients. For over 14 years, Digital Hill Multimedia, Inc. has specialized in Web Design, eCommerce, SEO, Web Hosting, Social Media, Flash, 3-D Animation, Application Development, Internet Marketing and Promotion Strategies in Nappanee , Northern Indiana and throughout the country.
Visit www.digitalhill.com or call 888-537-0703.
Website ~ Web Design ~ Digital Hill ~ Nappanee