Digital Hill's Chad Pollitt Featured On Blog Talk Radio's Grow Success Today Show with Skye King
Press Release
Monday, December 28, 2009
    By Chad H. Pollitt   Internet Marketing Manager
Internet Marketing Expert

Digital Hill Multimedia, Inc.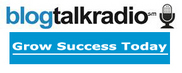 FORT WAYNE, IN, January 11, 2010 – Chad H. Pollitt, a Web Technology Consultant and Internet Marketing Manager for Digital Hill Multimedia, Inc. will receive international exposure on Blog Talk Radio's Grow Success Today Show with Skye King in Toronto at 7PM on Monday, January 11th:  http://tobtr.com/s/825358.

Chad will be discussing Building Social Media Infrastructures, or those social media platforms chosen for engagement and how they are connected to one another. Most companies that fail in social media marketing have each platform in a silo without regard to SEO, connectivity and the efficiencies of time and message that can be gained. The infrastructure approach maximizes share of voice while creating consistency and clarity of message on the internet.

For over 12 years, Digital Hill Multimedia, Inc. has specialized in Web Design, E-Commerce, SEO, Web Hosting, Social Media, Flash, 3-D Animation, Database Development, and Web Marketing and Promotion Strategies in Northern Indiana and throughout the Country. They can be contacted at 1-888-537-0703 or www.digitalhill.com.