Digital Hill's Chad Pollitt Nominated for Indiana's Most Influential Social Media "Dude"
Press Release
Saturday, December 26, 2009
  By Chad H. Pollitt   Internet Marketing Manager
Internet Marketing Expert

Digital Hill Multimedia, Inc.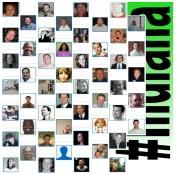 FORT WAYNE, IN, December 26, 2009 – Chad H. Pollitt, a Web Technology Consultant and Internet Marketing Manager for Digital Hill Multimedia, Inc. was nominated for Indiana's Inaugural Social Media Smackdown for  Most Influential "Up & Comer" & Most Influential "Dude."
Chad's many blog posts, social media seminars and his work on Twitter, Facebook and other social media and internet marketing platforms has brought him and Digital Hill statewide recognition from Indiana industry peers for cutting edge Social Media Marketing.  The voting is open to the public until December 29th at midnight.  Those wishing to vote can do so at http://bit.ly/889eD8.  Winners will be announced in Indianapolis, Indiana on December 30th at 12:30 PM at the Social Media Summit and New Year's Luncheon.
For over 12 years, Digital Hill Multimedia, Inc. has specialized in Web Design, E-Commerce, SEO, Web Hosting, Social Media Marketing, Flash, 3-D Animation, Database Development, and Web Marketing and Promotion Strategies in Northern Indiana and throughout the Country. They can be contacted at 1-888-537-0703 or www.digitalhill.com.