Digital Hill's Chad Pollitt Presenting "Social Media Infrastructures" On InternetMarketingClub.org
Press Release
  By Chad H. Pollitt   Internet Marketing Manager
Internet Marketing Expert

Digital Hill Multimedia, Inc.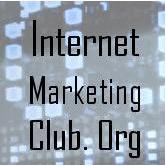 FORT WAYNE, IN – Chad H. Pollitt, a Web Technology Consultant and Internet Marketing Manager for Digital Hill Multimedia, Inc. will be presenting Social Media Infrastructures at 12:30PM on Wednesday, January 13th via webinar:  Internet Marketing Club

Social Media Infrastructures are multiple social media platforms chosen for engagement and how they are connected to one another.  Most companies that fail in social media marketing have each platform in a silo without regard to SEO, connectivity or the efficiencies of time and message that can be gained.  The infrastructure approach creates a SEO "keyword neighborhood" and maximizes share of voice while creating consistency and clarity of message on the internet.
Reviewed in this discussion:
• SEO, Keyword Themes and Social Media
• Building a Social Media Infrastructure (What is it and how to build it?)
• Keyword Blogging vs Blogging
• Choosing the right Social Media platforms
• Social Media rules of engagement
Seats for the webinar are limited so reserve your seat at:  Internet Marketing Club
Building Social Media Infrastructures
Since 2002, Chad H. Pollitt has played an integral role in designing, developing, deploying, executing and tracking robust web marketing strategies for over 100 client companies and organizations.  Chad is a decorated veteran of Operation Iraqi Freedom and an Internet Marketing Manager at Digital Hill Multimedia, Inc., the leading web development and internet marketing agency in the Midwest.  His white papers and articles have been published in over a dozen newspapers and websites throughout the world.  With over 10 million dollars of tracked ROI for SEO alone, he has been featured on multiple radio shows, podcasts and in The Wall Street Journal.
For over 12 years, Digital Hill Multimedia, Inc. has specialized in Web Design, E-Commerce, SEO, Web Hosting, Social Media, Flash, 3-D Animation, Database Development, and Web Marketing and Promotion Strategies in Northern Indiana and throughout the Country.  They can be contacted at 1-888-537-0703 or www.digitalhill.com.