Digital Hill's Chad Pollitt Sits on Fort Wayne Social Media Marketing Panel
Press Release
Fort Wayne Social Media Marketing Panel


FORT WAYNE, IN, February 24, 2010 – Chad H. Pollitt, a Web Technology Consultant and Internet Marketing Manager for Digital Hill Multimedia, Inc., will one of four panel members discussing social media marketing and its business benefits in "Social Media Explained."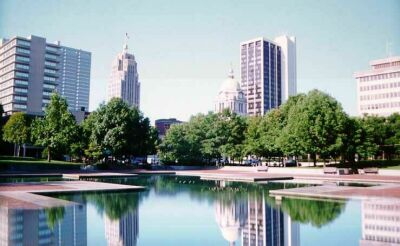 Also appearing is Eric Hall of EH Design, Scott Howard of ScLoHo Marketing Solutions and Jean Bansemer.  The social media marketing panel will meet Wednesday, February 24th at noon and is open to the public as a brown bag lunch event.  There's no cost to attend and door prizes will be given away.  The event is sponsored by OurSpace, LLC located at 825 S. Bar Street in downtown Fort Wayne.
Reviewed by the panel:
Small business applications

Personal Branding

Facebook, Twitter, LinkedIn and others
Seats for the panel discussion are limited so reserve your seat via RSVP: ourspacefortwayne@gmail.com.
Since 2002, Chad H. Pollitt has played an integral role in designing, developing, deploying, executing and tracking robust web marketing strategies for over 100 client companies and organizations and is an internet marketing expert.  He holds a BS in Entrepreneurship from the Indiana University Kelley School of Business and an Internet Marketing Masters Certification from the University of San Francisco's prestigious School of Business and Management.  Chad is a decorated veteran of Operation Iraqi Freedom and an Internet Marketing Manager at Digital Hill Multimedia, Inc., the leading web development and internet marketing agency in the Midwest.  His white papers and articles have been published in over a dozen newspapers and websites throughout the world.  With over 10 million dollars of tracked ROI for SEO alone, he has been a guest lecturer, blogger, keynote presenter and featured on multiple radio shows, podcasts and in The Wall Street Journal.
For over 12 years, Digital Hill Multimedia, Inc. has specialized in Web Design, E-Commerce, SEO, Web Hosting, Social Media, Flash, 3-D Animation, Database Development, and Web Marketing and Promotion Strategies in Northern Indiana and throughout the Country.  They can be contacted at 1-888-537-0703 or www.digitalhill.com.