Digital Hill to Present Social Media Seminar in Middlebury, IN
Press Release

By Mike Gingerich
Internet Marketing Consultant

Serving Goshen, Elkhart & broader Elkhart County Digital Hill Multimedia, Inc.  
Digital Hill will be presenting a free seminar on Social Media for Business sponsored by the Middlebury Chamber of Commerce on Wednesday, January 27, 2010.  This seminar is open to all Elkhart County Chamber members (Middlebury, Goshen, & Elkhart).  As an experienced Elkhart County Web Design company with a track record of over 12 years of developing websites and conducting Internet Marketing for firms in Elkhart County, Digital Hill continues to provide cutting edge services to the greater Elkhart County region as well as national clients.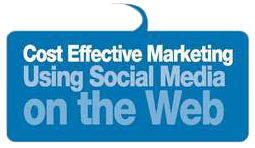 With the advent of Social Media Marketing, Digital Hill has kept at the forefront of ways that Social Media platforms and Social Media Marketing can be used by businesses to expand their online "footprint."  The upcoming presentation will be an overview of some of the more powerful social media tools, and will include specifics on social media marketing that businesses can engage in.
Digital Hill is available to Elkhart County and national clients needing assistance with Web Design, Websites, and Internet Marketing. Offering Internet Marketing services, e-commerce development, and Social Media strategies for business,  as well as Pay-Per-Click campaign strategy and management, Digital Hill can be your single source for all your online business needs.
If you are in Elkhart County, stay tuned for more Internet Marketing Seminar opportunities for your business coming later this winter and early spring.
Serving Goshen, Middlebury, Elkhart County, and Michiana, we are ready to be your Web Design team!