Email Spam Filtering Services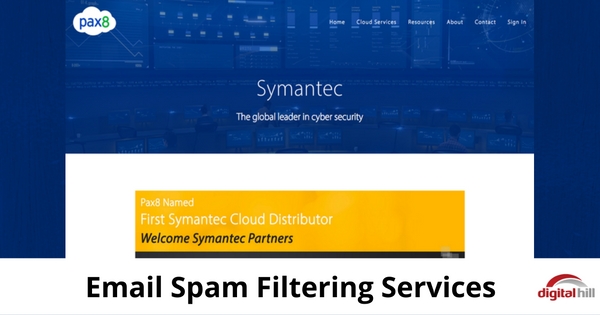 For small and medium-sized businesses, entrepreneurs, and those needing reliable security, having a dependable email spam filtering and security solution is critical. The top cloud-base spam filtering and security solutions are not dependent on on-site hardware or software. Rather, they easily integrate with your current web hosting service to offer you added protection and value.
What to Look for from an Email Spam Filtering and Security Provider
Many business owners without a dedicated IT manager don't know where to find solutions, and many aren't even aware of what they need.
Here are a few tips to make sure your new provider will offer all the protection you need.
Virus protection should protect your network against 100% of known and new viruses that can be sent and received via email.
Continual updates to guard against new and changing viruses.
Spam filters should capture 99% of unwanted spam.
Image and content protection to block unauthorized or inappropriate content before it reaches your inbox.
The Symantec Solution
Symantec, a highly respected provider of cloud-based security services, offers Pax8, one of the top resources for email security.
Some of the top benefits of Symantec Pax8 include:
Less staff time needed to protect computer systems, resulting in streamlined workflows and increased productivity.
Reduced threat of data loss and increased ability to stay compliant with regulations.
Cost efficient solutions and rapid implementation—again decreasing staff time, making employees more effective.
Choosing an Experienced Cloud-based Solutions Provider
Symantec Pax8 offers a wide range of technology solutions that work synergistically, thus keeping your networks safe from threats. They pride themselves on offering the best, state-of-the-art solutions.
Pax8 was founded in 2012 by a team of executives that previously developed MX Logic.
The Pax8 team proudly offers:
Dependable cloud-based solutions to (MSP) partners and customers.
Delivery through a single platform; easy to manage for CIO's or IT managers to maintain.
An on-demand sales and support team enabling MSP partners and other vendors to quickly and easily begin offering their cloud-based security solutions.
Protects from virus and spam – 99% of spam viruses (95% for email) and protects against 100% of email viruses.
Content and image control – blocks users from sending and receiving unauthorized or inappropriate content.
24/7 support – included with your subscription at no additional cost.
MX Logic will be concluding service at the end of this year,  therefore the Digital Hill team researched and identified a tested product and quality service in Pax8. Digital Hill is pleased to be a partner and solution provider of Symantec Pax8 spam filtering and email security service.
If you need spam protection and email security services, it's time to talk to us about the Symantec Pax8 solution. Affordable for the small business and scalable to grow with your company. It's a small price to pay for peace of mind of email security.
Save
Save
Save
Save