Facebook for Business Marketing Workshop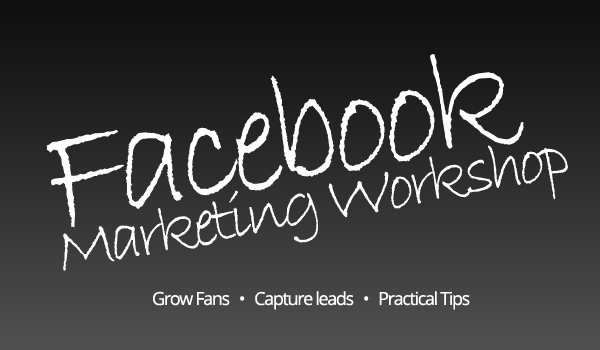 With over 1.15 billion users, Facebook is the world's largest connecting place!
People spend time there and for businesses It offers a valuable opportunity to be seen by and interact with potential customers.  As compared to "pull" marketing where the goal is "pull someone to your website," Facebook offers ability for "intersection marketing" where a brand can connect and "intersect" with their ideal audience where the audience is spending time.
However, for many businesses the nuances and uniqueness's of marketing via social media and Facebook can be a challenge.  Have you asked these questions?
Isn't Facebook just for socializing?

How exactly can you market to customers on Facebook?  

How can our specific niche market be reached and not just anybody around the world?

How can they be nurtured over time to become leads and then ultimately paying customers?
It can be done!  Let us guide you.  
 Using the Power of Facebook to Grow Business Sales
 A Facebook Marketing Strategy Workshop
DATE: Tuesday, Nov. 12, 11:30-1:30 – lunch included.
EVENT LOCATION: Goshen Chamber of Commerce, Map
COST: $30

Offered in partnership with Goshen Chamber of Commerce. View event info on Chamber.
This practical workshop will guide business owners and marketers in how to leverage the massive use of Facebook by Americans to grow their business sales.  Both B2B and B2C companies will be given a roadmap on how to build a successful Facebook page that increases leads, spreads knowledge about your company, and nurtures fans to become customers.  Included will be:
A Facebook Page Check-up Guide
Creating a Facebook Sales Funnel
Integrating Facebook Marketing with Overall Marketing
Ideas and Practical Examples
Workshop attendees will leave with a action plan in hand and knowledge to help them implement a successful Facebook strategy for their business.
Cost: $30, stay tuned for online payment link, or call the Goshen Chamber (574) 533-2102.
Presenter: Mike Gingerich, Digital Hill Multimedia, and co-founder of TabSite.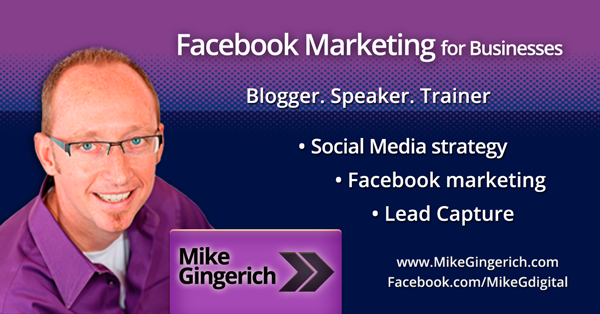 Mike co-founded TabSite, a leading Facebook Page software for businesses and led it's growth from launch to over 80,000 global users.  Mike is a pro with online and social media marketing, using both to grow TabSite.  He leads webinars and trainings on Facebook Marketing and is adept at making the complex simple, so that small and medium sized businesses can benefit from the new media opportunities like Facebook.
The format will be a workshop with presentation and a takeaway packet of information, including a question and answer time at the end.  Cost of the event includes a lunch.