Facebook Reports Bug Impacting Tab Name Customization
Facebook has acknowledged a bug that is causing Apps such as Facebook TabSite to not work correctly in some cases when users attempt to customize the Tab on their Fan Page or Personal Profile.
The issue impacts users who want to customize or change the name of their Tab in TabSite.
Users who enter their custom Tab name see this box in the TabSite manager which is normal:

However, users will then get an error message similar to this with the name of their custom tab in it when clicking the "Click Here" link: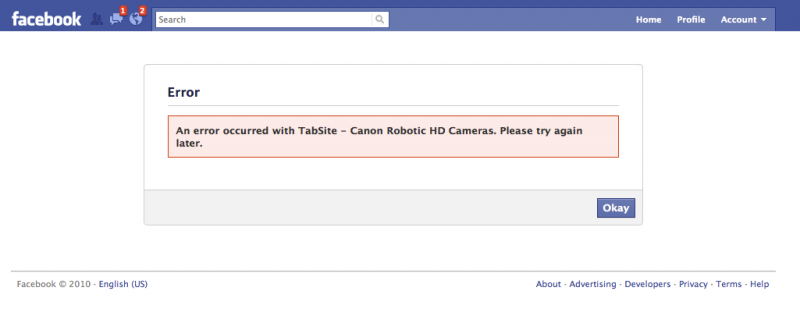 Facebook is reporting that they will have this bug in their system fixed within 2-3 days of the date of this post.  Note that this is NOT an issue with TabSite programming, but is a bug within Facebook.
The TabSite team will alert you when this issue has been resolved by Facebook.  Be sure to "Like" our TabSite Fan Page and/or App page to ensure you get the quickest updates.
Click here to follow this bug report with Facebook.