Four Ways to Build a Strong Online Presence for Your Business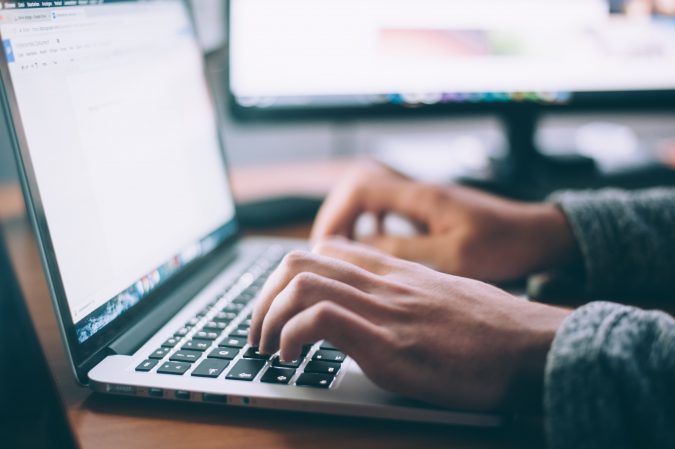 Today, a strong online presence is everything for businesses. No matter the size of your company, what you are selling or how long you have been running for, chances are that the majority of your clients and customers are going to find out about your brand online. So, having a strong web presence is absolutely crucial in making sure that you are standing out from your competitors and getting your brand in front of the right people. Here are some of the top ways to improve your brand's online presence starting today. 
#1. Improve Your Website:
Is your website looking a bit old and tired? Or even worse – do you not have one? Either way, a fast, modern and responsive website will be a trust symbol for your company and a sign of professionalism to new clients just learning about your brand. And, improving your website so that it provides an excellent user experience to everyone who visits it will reward you with increased favor from search engines, increasing your chances of appearing higher up in search engine results for relevant keywords. 
#2. Create Profiles on Relevant Sites:
Don't forget that the big search engines like Google aren't the only place where prospective clients and customers can stumble across your brand. Make it even easier for them to find your company by signing up to relevant sites and industry-specific search engines. For example, if you run a hotel, a restaurant or a local attraction or activity, make sure that you're listed on TripAdvisor. Care.com is great for childminders, housekeepers, cleaning businesses, tutors and pet sitters, whilst Octopart is an ideal search engine to have a profile on if you are a manufacturer or retailer of electronic components. 
#3. Use Social Media:
With millions of people logging into sites like Facebook, Twitter and Instagram every single day, it makes sense to ensure that you are getting the most out of social media for your business. Social media marketing is mostly free unless you pay to boost your ads, so make the most of it by posting regularly and letting your followers know what you are offering and what you're up to. Plus, seeing your brand name in their social feeds every day is just another great way to advertise to your audience and make sure that you're not being forgotten about. 
#4. Connect with Influencers:
Influencers are people online with large followings, whether that's through a blog, YouTube channel or other social media account. Connecting with influencers is a great way to improve your brand's online presence by getting yourself out there to the influencer's following. Find an influencer who works in a niche that is relevant to your brand and build up a strong relationship with them. Many influencers will accept free items in return for mentioning your brand – for example, you could send them an item to review or ask them to include it in their next post. 
When it comes to getting your business out there, making a name for yourself online has never been so important.