Growing Leads Online with TabSite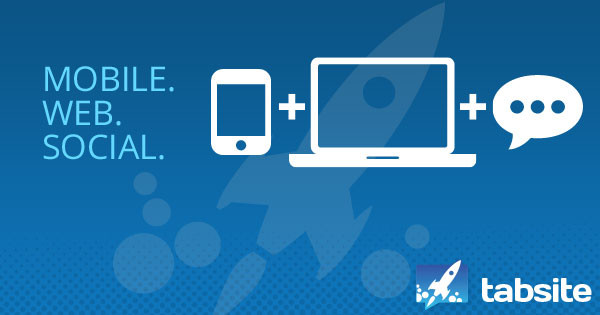 If you've ever said "I want to get more leads online," then you're a good candidate for TabSite!
TabSite is our promotion and lead capture software that offers a wide variety of easy-to-setup apps for blogs, websites or Facebook pages. Each app offers unique and powerful functionality which makes it easy to add extra features such as contests, coupons, email marketing and more to your website or Facebook Page.
Companies can use the Apps as way to run a marketing campaign online and capture leads without needing to go through web development to create a form and more.
Here's a few example case studies:
Stolly Insurance Group, in partnership with Motorists Insurance, conducted a contest on their agency Facebook page searching four Ohio counties for the Stolly Hustle Player of the Year.  Players from 14 schools in their area were nominated for demonstrating "the willingness to do whatever it takes to win."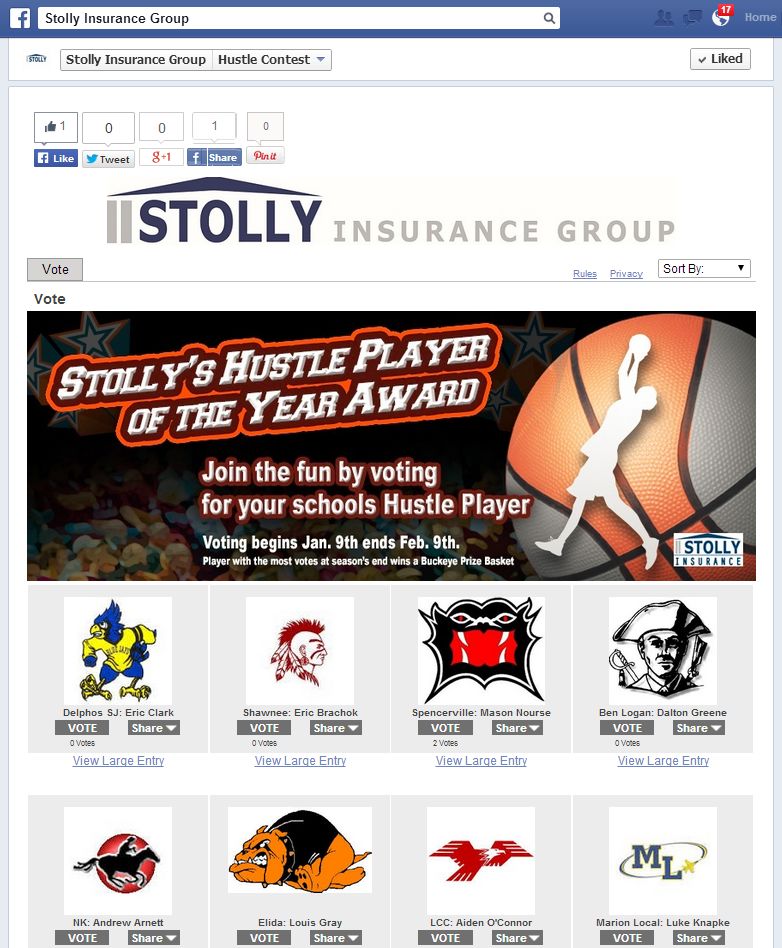 This hotel had the goal of growing their community (Facebook fans) and creating a email mailing list of interested persons for future nurture marketing.  How about adding nearly 400 email addresses of interested person and over 400 new Facebook fans!!
This summer is the perfect time to explore the potential of TabSite Apps. Some clients may be scrambling for ways to grow visitors, while others may already have the traffic but will want to keep doing new activities and promotions to keep their site/pages fresh and keep visitors interested enough to come back regularly.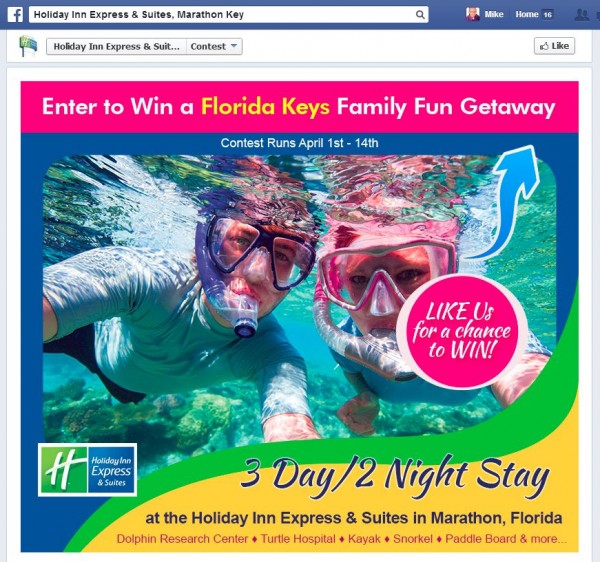 In either case, TabSite can help. Here are some examples:
Easier contests
Facebook encourages businesses to get creative with their contests but does have restrictions that change often. In the past, it even banned simple "'like' us to enter" promotions but now only prohibits businesses tagging or posting on personal timelines. Some contests can be entered by requiring Facebook visitors to complete tasks like posting a comment or answering a trivia question. TabSite makes this process even easier by offering a whole bunch of contest apps, everything from photo contests to sweepstakes to video contests.
Social Media on your website
Though it's important for every business to have a Facebook presence, not everyone is on this site, so smart businesses need to offer similar or even unique content on Twitter, Pinterest, or other popular channels. TabSite offers other helpful apps for these sites, including Instagram, Twitter, Pinterest and YouTube that you can embed on your website. There's even a Pinterest page showing the creative ways customers have used TabSite apps.
Offer reviews
The Internet is all about being a place for people to express their opinions and ask questions. This could take the form of forums, blogs, or actual review-focused sites like Yelp or Travelocity. With TabSite Apps, page owners can allow site visitors to easily submit reviews and give testimonials. Visitors may like the ability to share feedback right away – especially if a manager or admin responds quickly – and the business also might end up with some glowing testimonials.
Most of the TabSite Apps are essentially plug-and-play/drag-and-drop for desktop and mobile customers – no serious programming skills needed. If a user does get stuck, there's also an online help area that can help walk them through basic installation/development questions, discuss any challenges they've been having and compare notes with other users.
It's affordable. TabSite offers a variety of price plans and other options. These start at $29.95 a month for one app, then $59.95 for five apps, or $79.95 for unlimited apps. There's also plans for Agencies and larger companies and franchises.
So, what are you waiting for? Add engaging and lead capture tools to your website and Facebook Page today with TabSite.
If you simply want campaigns run for you, our team can do that as well. Give us a call to discuss your digital marketing needs!