Happy Birthday TabSite!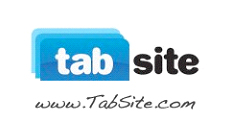 March 17 marks the one year anniversary of TabSite!
TabSite was developed with a simple idea in mind: To create a Facebook application that allows users the ability to easily customize their Fan Pages without knowing programming.
At first TabSite's purpose was to convert FBML into content on your Facebook Fan Page by using a simple WYSIWYG (What You See Is What You Get) editor. But today, one year later, it has become so much more!
And that's just highlighting some of the features that we've has added.

We have also reached many milestones in the past year.

TabSite went from 0 to over 26,000 users and have added over 29,000 fans to our Fan Page on Facebook. We were rated by TechCrunch as 1 of the 12 best ways to customize your Facebook Page, became an AppBistro Verified Developer, and was promoted by Facebook guru Mari Smith in her Social Media Examiner blog.
On top of that, TabSite has acquired over 350 partners world-wide and has been used by top brands such as MicroSoft, Readers Digest, Eastland Shoes, and Billboard Records!
TabSite is a fabulous low-cost solution to businesses of all shapes and sizes!
So SIGN UP for FREE today to start customizing your Facebook Fan Page and see what all the hype is about. Or check out our Bronze, Silver or Gold Packages.
With the TabSite application for Facebook, there is NO MORE FBML!