Home Customizer Web Tool: A Custom Website Software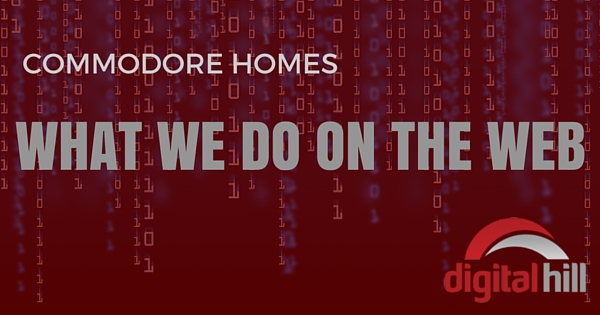 Is your business looking for powerful web tools to help you sell more?
Are you looking for advanced tools to let potential customers customize your product online?
Needing to sell more big ticket products online?  Digital Hill can help!
Welcome to post 1 in our new blog series:
What We Do on the Web
We build advanced web tools and website software for our business clients.  These website tools help businesses save money and increase sales by doing more business task online. Today's "What We Do on the Web" is a home customizer, home builder web tool.
Digital Hill is excited to show off the the high-end custom online tool that we developed for Commodore Homes. Commodore Homes is a large manufactured housing company that builds homes in-house in sections and delivers them to be setup on home sites.
THE PAIN:  
The pain point for Commodore was the fact that people wanting to buy homes want to see the homes.
THE SOLUTION:
Since these homes are made in factories, a way to help customers "build their home" is to provide a home customizer web tool where visitors can customize the exterior and a kitchen of  home.
The custom In-House Experience and Home Customizer web tool can be seen firsthand on Commodore Homes website.
Who is Commodore Homes and What Do they Do?
Before you read all about Commodore Corp, check them out in action first!
The Commodore Corporation prides itself on a long-term stable workforce, with skilled crafts people dedicated to building homes. Commodore has consistently ranked as one of the largest home builders in the Northeast, Mid-Atlantic and Midwest United States. Their modular homes are constructed to individual state and local building codes, and represent a smart, rapidly growing alternative to local 'site built' homes. Combining broad customization, better construction technology, less waste, and an experienced workforce, our modular homes generally cost less than a comparable 'site-built' home.
In-House Experience – Custom Online Tool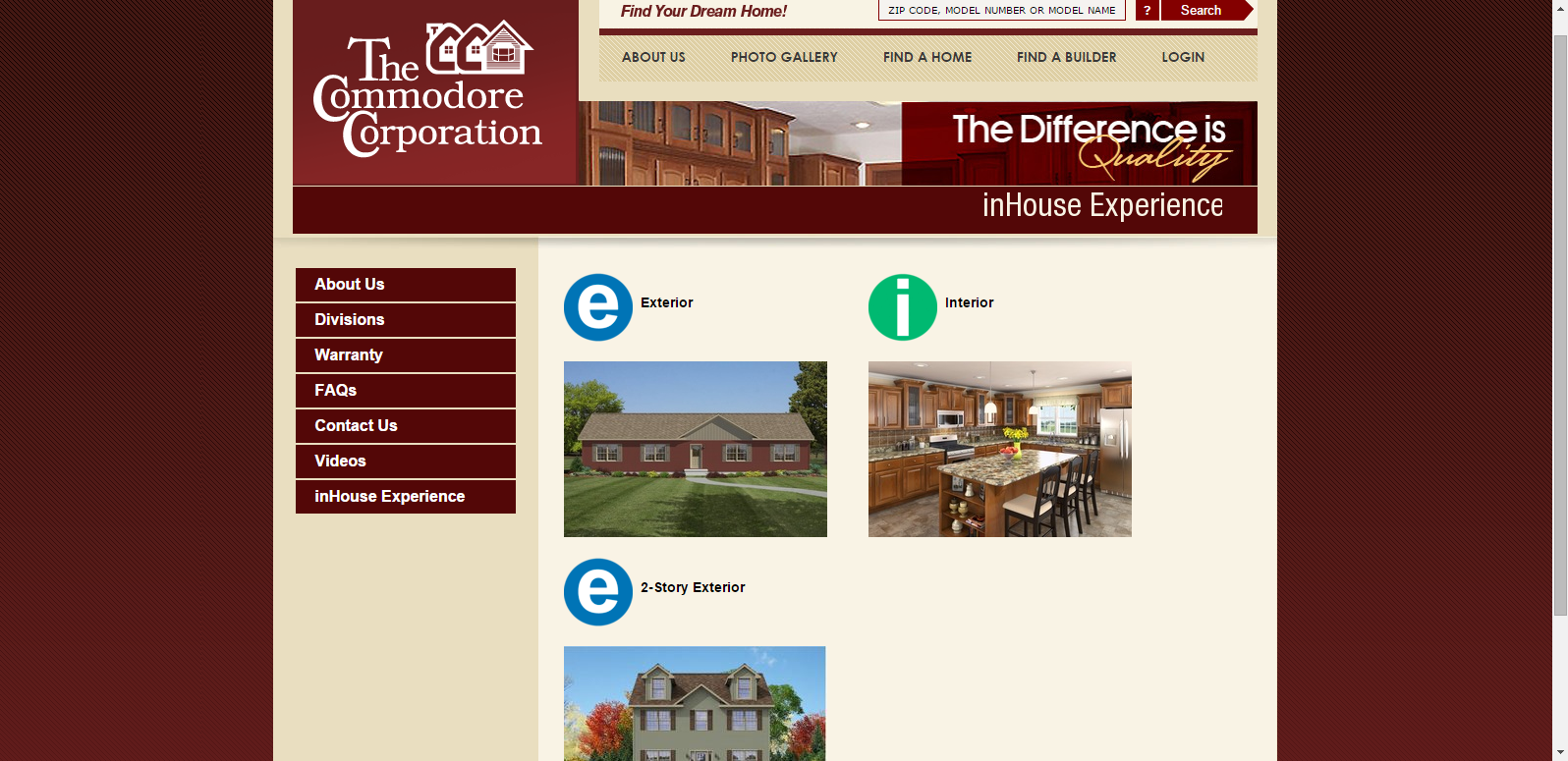 The In-House Experience custom web tool gives control to the user, they are able to dynamically create their own dream home from all the selections, which include the home's exterior, a two-story exterior, and the kitchen interior.  Once the user creates their dream home they have the ability to share it across their social media outlets. Giving users the ability to shear their dream home, gives Commodore free digital marketing that helps easily spread their company offerings and shows people what you do!
This In-House Experience custom online tool gives the Commodore website admin the ability to manage the module in the admin area: they can, add new layers to each section, create new displays for users, and add more categories for more design features of the home. Check out this screen shot below to see how easy it is to build your own dream home!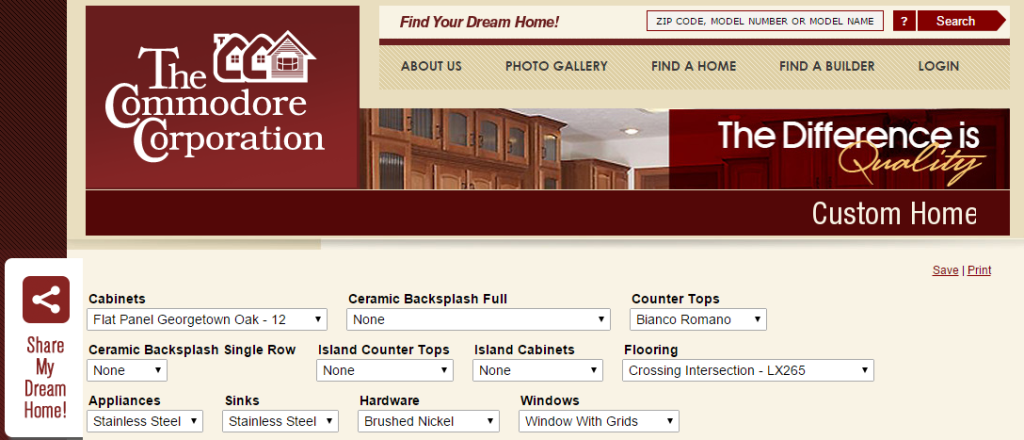 Design Your Own Dream Home!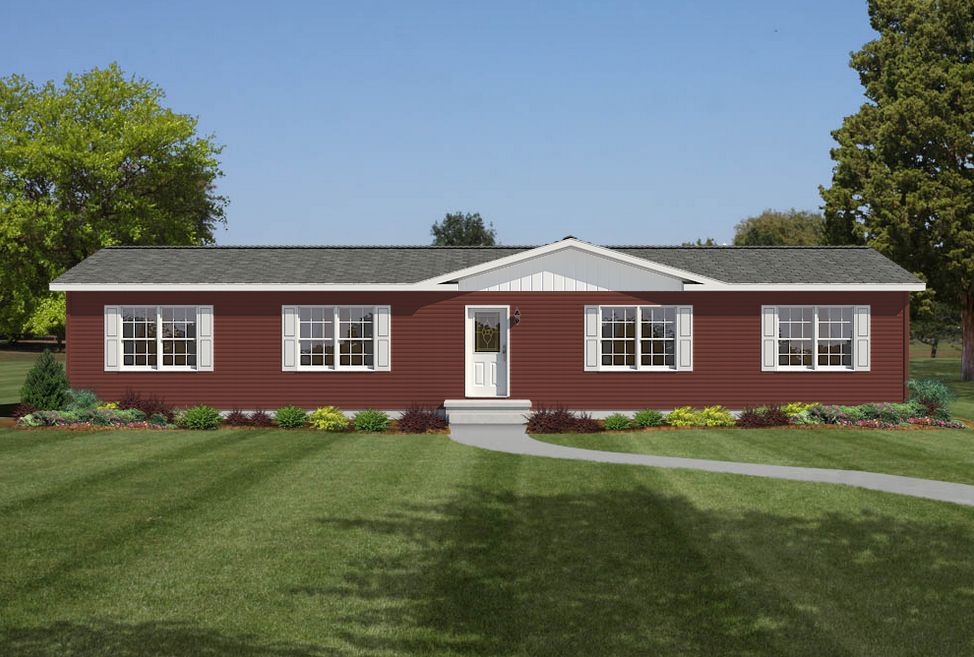 We designed this one ourselves and thought it was pretty nice!  Want a higher roof pitch? No problem…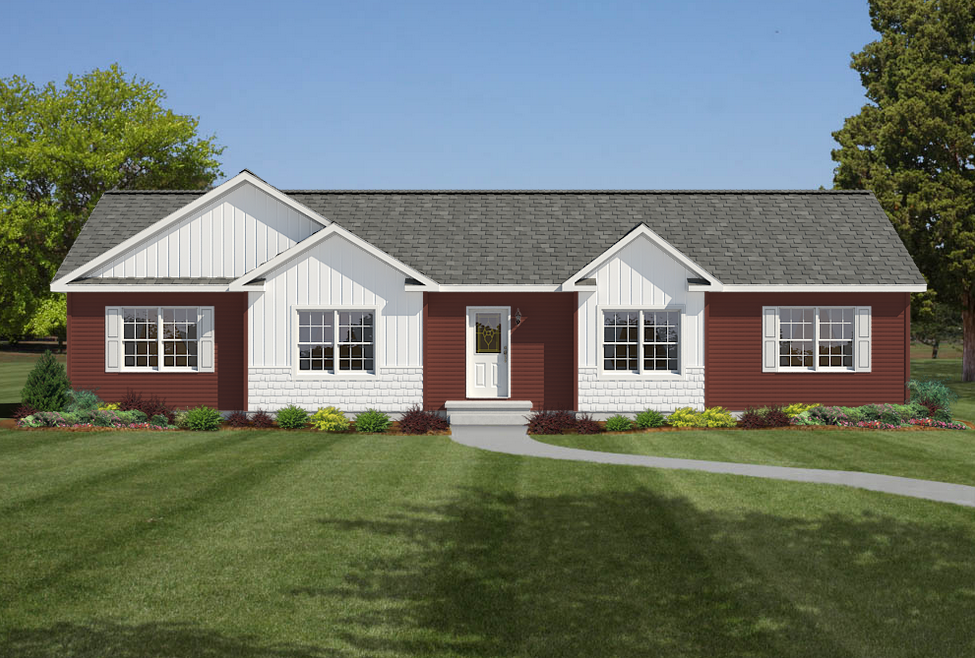 Want a two-story? How about this home? This is another one we built ourselves online using the custom online in-house experience tool!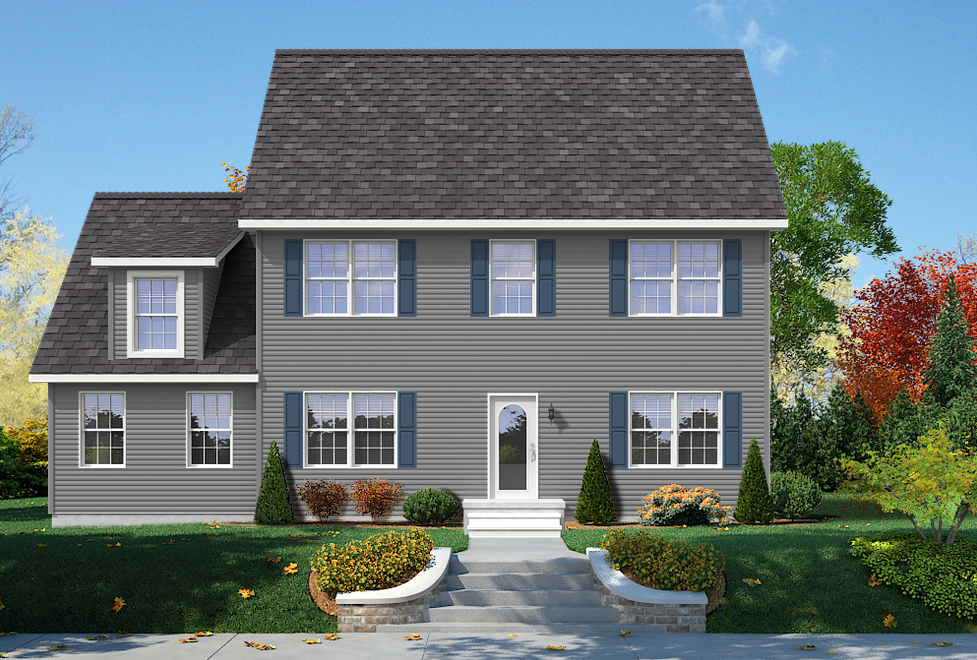 OK, what about this one, would you love to call this house home? Just another custom design you can build using the custom online in-house experience tool! If this one isn't your dream house, then check out the last one below and I promise you will be impressed!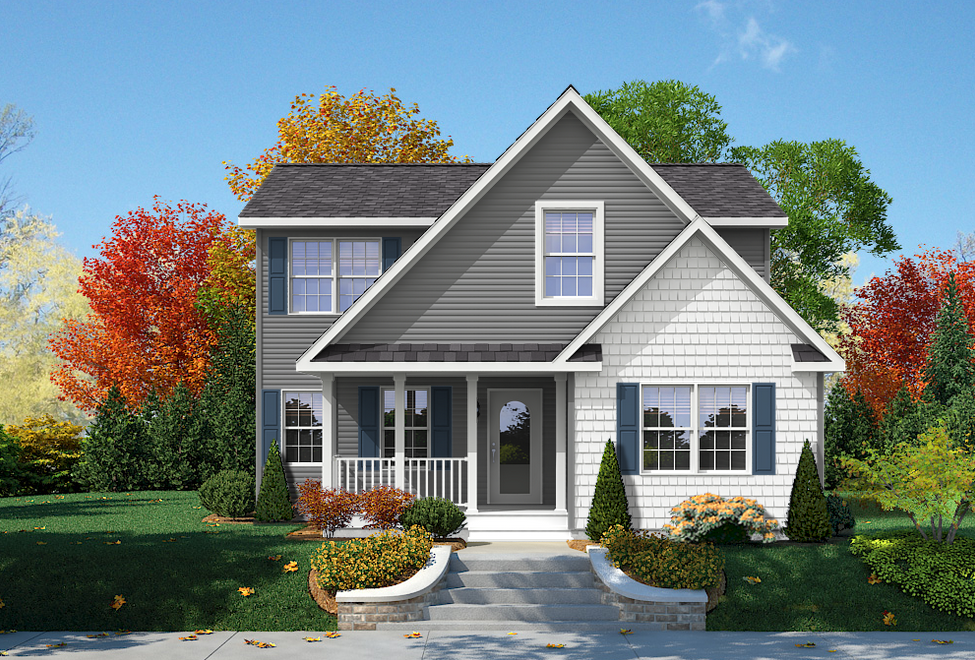 Now this is a gorgeous home! Could you imagine yourself living here? Yeah, we totally could imagine that as well! Now you might ask, how hard is it to build your own dream home online, well, it's not hard at all! All you have to do is click and select a certain feature.
Features to customize are vast, including home style, roof pitch, siding, shutters, window trim, custom facade and more!
Commodore manages each model and all the features in the website manager area.  They upload a layered PhotoShop file with images of each feature and we do the magic of converting it into a tool for visitors to build homes with, save them, and take them to a dealer to buy!
What's a house without seeing the kitchen?
So, now that you have designed your dream home, what is a home without a kitchen? Check a few of the examples we provided below.  Features to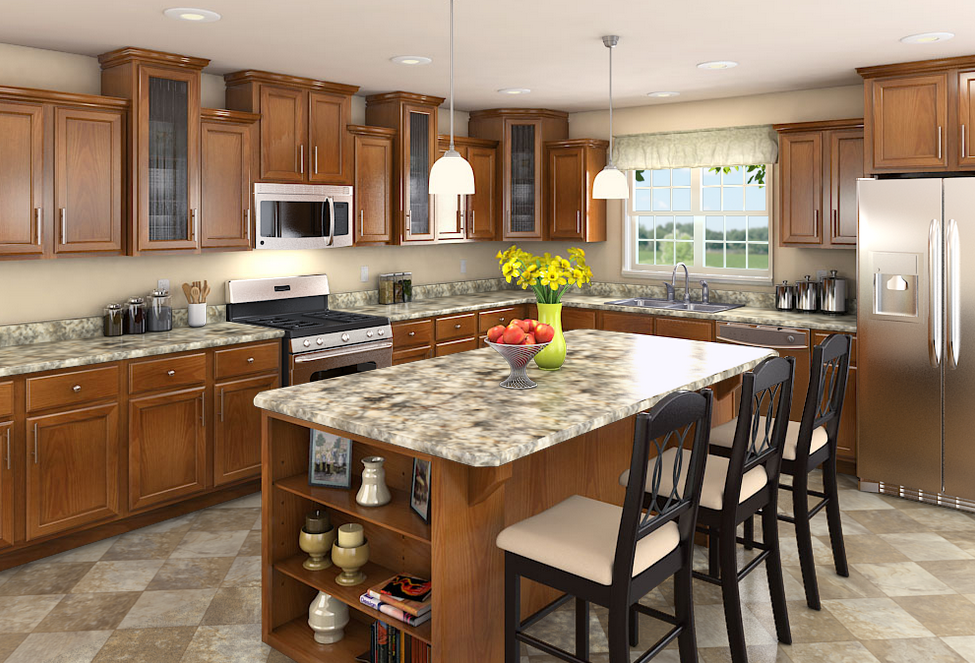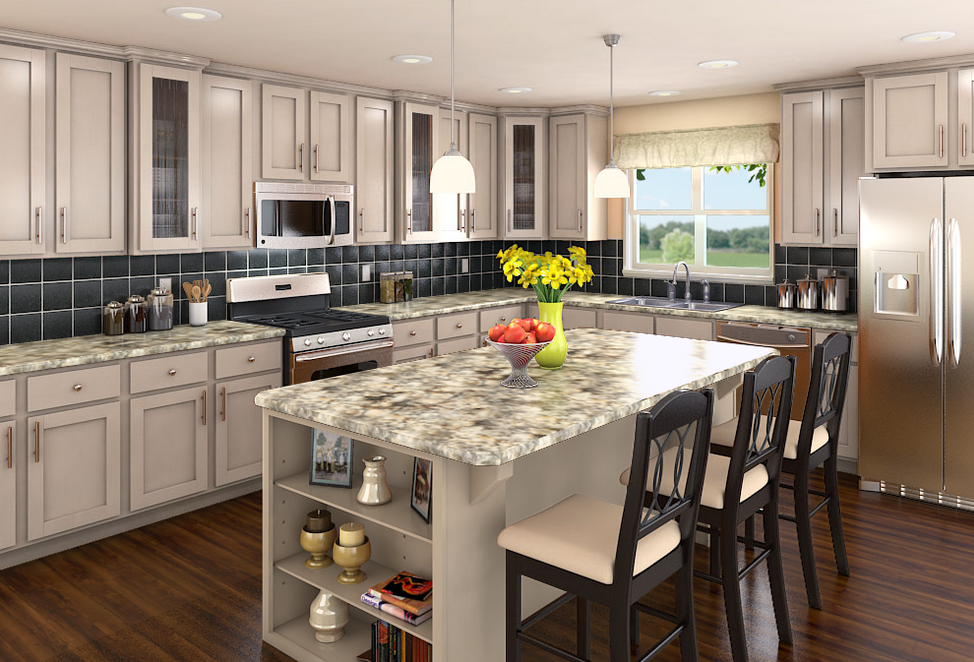 What all of these great custom online tool designs do, is to bring a lot of desirability to your website for your visitors.
Having easy to use customizer tools for your visitors will help bring the customer to you and engage them without them feeling pressured.  Web tools can be built, taking advantage of your digital images and floor plans to give visitors the ability to really dive deep and build the product they want.  Whether your product is RV's, trailers, homes, boats, windows, or something else, a web software tool by Digital Hill can help you elevate your business.  Think of it as having a 24 hour 365 day a week salesman at work for you!
Another great tool is the ability to share the users Dream Home, with the click of there mouse across multiple social media outlets that include but are not limited to; Facebook, Pinterest, Google +, and Twitter. Check out what a Dream Home looks like when shared on Facebook.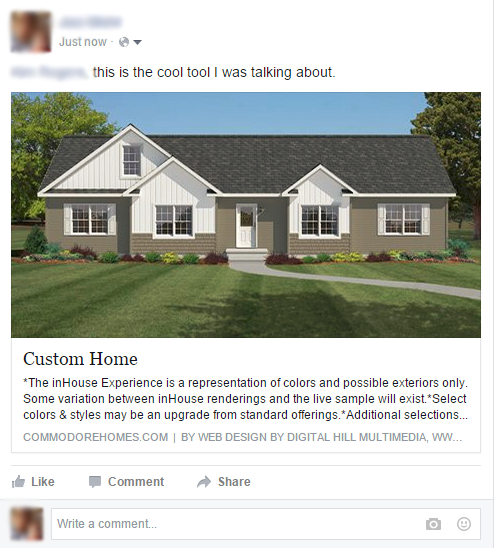 Tell us what you think of this Custom Online Tool in the comment section below, if you have any questions don't hesitate to ask those either!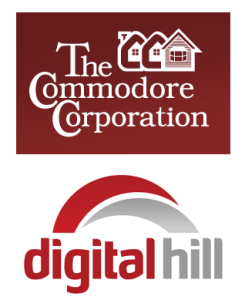 Need a high-end professional, responsive website with fully customizable back-end features and custom online tools for your users? Please contact Digital Hill and request a free quote!  We make the web work for Goshen, South Bend, Michiana and the world!