How to Amplify Your Content Publishing Strategy for Reach
Everyone is talking about using content marketing today, but what exactly is it and why does it work so effectively?
Often called inbound marketing, the content publishing approach strives to turn website visitors into customers. Using written tactics that align with their interests, hobbies and other passions, our new lead is nurtured to a point where they are becoming a new promoter for our business or company.
It almost sounds too good to be true, but using social media networks gives us many free and low-cost alternatives to traditional advertising. Content marketing and publishing is an excellent method to be utilized on these platforms. Using some tips and tricks, you can make the most of your content to reach the most people in this huge online pool of users.
Image Source: ShutterStock.com
QUALITY VERSUS QUANTITY
People bore more easily on these social media sites especially with the volumes of information available online. Try to offer solutions to problems, answers to questions, address problems, needs and concerns rather than offering dry content about your product or services. Leave them with a positive feeling that you shared something useful with them instead of just another meaningless post.
WHICH IS THE BEST SITE?
By examining some statistics, we can gain insight on which best platform might be best for us. For example, Facebook users are aging as teenagers are losing interest in posting and embracing their mobile devices more. Of the aged 65 and older group that is online, 45% of them are using Facebook. Women are four times more likely to use Pinterest than men and the "pinning" site is now more popular than Twitter.
Here are some other, useful tips for three of the top sites that can help to amplify your content publishing strategy and reach an even bigger audience:
#1 FACEBOOK – Know Your Friends
Gain the most exposure possible on this popular social platform by using the people tab. See who your "friends" really are — younger or older, more men than women? Dig even deeper into that percentage to determine who is more engaged with your content. Consider data such as this to reach your audience with the most relevant information that is most likely to appeal to the larger majority of them.
One of the simplest tools to use to track how well your content is performing on Facebook is through Insights, and it becomes available to use as soon as 30 people "Like" your page. Using this tool, you can collect demographic data about your audience, as well as analyze how people are finding and engaging with your content. Use this data as a starting point to determine what kind of content best resonates with your target audience.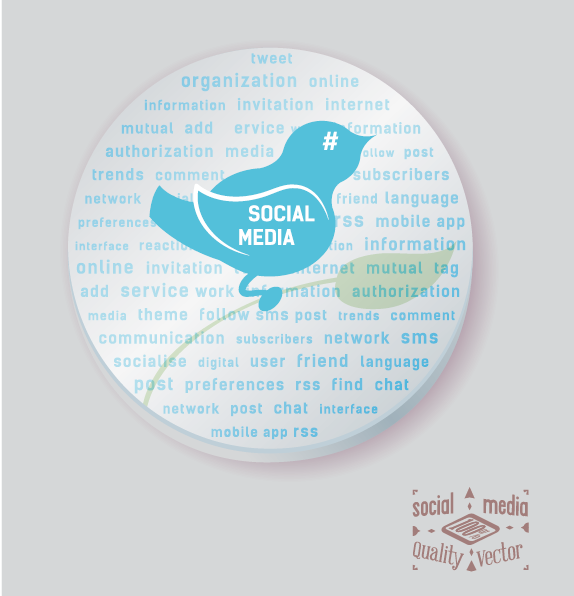 Image Source: ShutterStock.com
#2 THE TWITTERVERSE
In conjunction with the data you collect with Facebook Insights, check out Twitter's "Trending Topics", as well as the most popular Tweets by clicking on the "Popular" tab on the Homepage. If possible, try to relate and link to your already published content to these topics and join in on the conversation.
Use your hashtag topic more strategically, research relative keywords and see how they are being used. More importantly, make sure that your tag is not being used by someone else. For example, if the acronym for Your Business is YB, the folks over at Yellow Book are likely already using this and your tweets will be taking flight into oblivion.
#3 PINTEREST with interest 
In today's content marketing world, being visual is incredibly vital, which makes Pinterest yet another way to amplify your content.
Utilizing Pinterest analytics, you can see how your pins are performing and continue or expand on a topic that is getting more attention than others. After all, Pinterest is almost entirely based on people's enthusiasm and passion relevant to their chosen topics, dare I say, their interests.
Craft your content around what is new and hot instead of something that could be seen as old and not. Current content showcasing the latest and greatest will be seen and spread more quickly given this type of material. While repurposing content is a great way of getting more eyes on your content, no one will want to read it again if it's outdated.
Businesses are reaping tremendous rewards by keeping their eyes and their fingers on the powerful pulse of social media. Use everything at your disposal to amplify your content and reach the masses connecting through social media sites online everyday.