How to Create a Successful Digital Marketing Campaign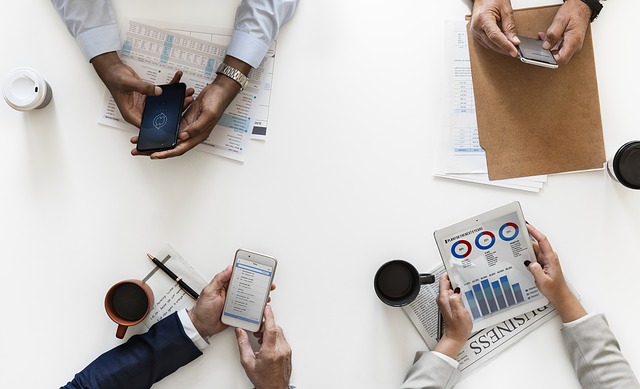 There is no right or wrong way to conduct a successful digital marketing campaign, but there are a few tried and tested methods that will guarantee a good result. If you want to conduct a successful digital marketing campaign, you shouldn't start by purchasing the most expensive technological equipment – the key to success is organization. Once you have picked the best team members to carry out this campaign and conducted research, you will then be ready to create a successful tech-based campaign that potential customers will be able to engage with around the globe. Here are some tips to help you fulfil your marketing campaign's potential.
Choose Your Team Carefully
Whether your campaign is a success or a failure relies on the talents and motivation of your staff members. It is also important that you have the correct amount of team members before you start the campaign. If you feel that you don't have the skills or experience in your current team to carry out a successful digital marketing campaign, there is no need to panic. Many companies hire marketing consultants who will be able to give you expert advice on your motivations for the campaign, your goals, and your staff members.
User-Focused Research
Before you think about creating campaign materials, it is extremely important that you conduct user research so that you can hear what your target audience actually wants. Many companies prescribe their ideas of what a customer wants and create a campaign accordingly, but this is a recipe for disaster. You must listen to and value your customers if you want to create a marketing campaign that will appeal to them. Although you are conducting a digital campaign, this is your opportunity to leave your computer at your desk and engage with people outside your company.
Optimize Your Website
If the end goal of your digital marketing campaign is to increase traffic to your website, it is important that you have a robust company site that will be able to handle all the new traffic. One way to ensure that your website will be able to cope under pressure is to implement a high-quality web-hosting service such as Onyx.io, who specialize in WordPress websites. There is no point in conducting an appealing digital marketing campaign if the landing page on your website loads slowly, as this irritates potential customers and leaves them with an aversion to your brand.
Implement Measurable Targets
When you are creating your campaign, it is imperative that you start with a quantitative goal in mind. Do you want to increase traffic to your website, profits for that month or your social media following? The only way to determine your success in a precise manner is to implement targets that will be easy to check once the campaign is finished – these targets also give your team something tangible to aim for.
Creating a good digital marketing campaign depends on careful planning and organization. Once you have invested your time and imagination in these elements, the rest of the campaign will follow simply and successfully.