How to Expertly Grow Your Restaurant's Online Presence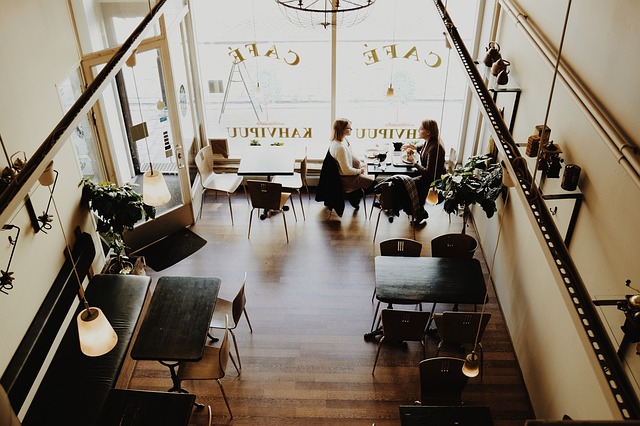 If you want to drive a substantial amount of footfall into your restaurant, you will need to grow your restaurant's online presence. By increasing your visibility in the search engines and across social media, you can make it easier for potential customers to find your restaurant, reserve a table, and make an informed choice about your establishment.
To attract many new customers each day, read the below advice on how to expertly grow your restaurant's online presence.
Build a Mobile-Friendly Website
Every restaurant must develop a high-quality website their visitors can browse with ease. To increase your presence in the search engines and establish your credibility with potential customers, you must create a mobile-friendly site that is adaptive to all devices. It cannot only just provide a greater user experience for your customers, but a mobile-optimized site will be favored by Google, which can increase your search engine ranking.
Produce Engaging Social Media Campaigns
Even if a customer loves a dish from your menu, they will be unlikely to follow you on the likes of Facebook, Twitter or Instagram if you produce boring social media content. To increase your followers and grow your restaurant's online presence and awareness, you must aim to regularly publish compelling posts.
For example, you could:
Create attractive contests to encourage likes, shares and comments
Develop entertaining videos to boost your reach
Run promotional ads to secure restaurant bookings
The above tactics could lead to a bigger following and, as a result, more customers in your restaurant.
Create an Email Newsletter
When you're not busy restocking produce, organizing staff shifts and browsing the best restaurant insurance online, you should take the time to develop an attention-grabbing email newsletter to effectively reach your new and past customers.
As your subscribers will have chosen to sign-up to your newsletter, they will be more likely to open your message and engage with your copy. It can, therefore, be an ideal way to promote exclusive restaurant deals, a new menu, or send a discount to your customers on their birthday or anniversary.
Reply to Third-Party Reviews
After visiting your restaurant, many customers might be eager to leave feedback on a third-party review site, such as Yelp and TripAdvisor. Regardless of whether you have received a positive or negative review on your restaurant, you must take the time to reply to every comment.
For example, if a customer had an unpleasant experience, you could aim to rectify a problem, which could lead to them removing their review altogether. Your helpful reply also could prove to other potential customers that you're a caring restaurant and that a bad experience was a one-time mistake, which doesn't reflect your high-quality dishes or the customer experience.
Claim Your Google My Business Listing
Ensure potential customers can easily find your restaurant by claiming your Google My Business listing. It will provide restaurants with greater control over what users can see in the search results when someone types their brand name online. It could help potential customers to easily find your restaurant address, email and review images of your establishment and dishes.