How to Rock Instagram for Business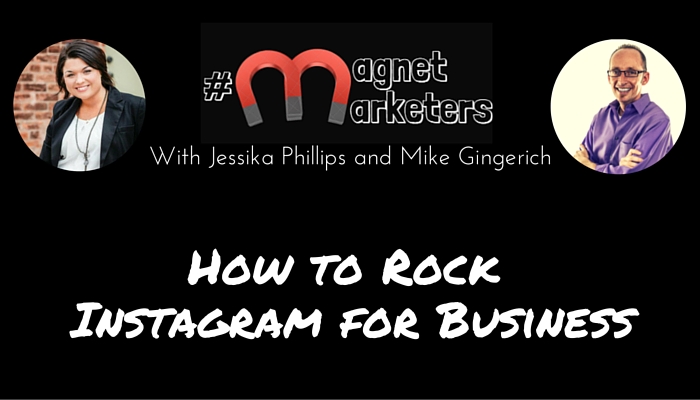 You might be thinking Instagram is just for selfies, pet photos, celebrity gossip and what people are eating for lunch. But there's so much more happening on Instagram! As a business owner, you want to be on Instagram! This is one of the more interactive social media platforms, and a strong presence can benefit all types of businesses.
Recent statistics show that Instagram's user base of  400+ million is becoming broader. 70% of Instagram's audience is under age 35; the rest is 35 and older. B2B businesses are even catching Instagram fever, especially with the new ad platform incorporated after Facebook purchased the social network.
Instagram is a visual form of social media that can tell a story about your brand. A picture is worth a thousand words and with one glance your existing and potential new followers can instantly connect and remember you by the images you post. You can also boost your presence and buy active Instagram followers to help promote growth.
Some of the different ways businesses are connecting with consumers: CSA programs can promote by sharing photos of weekly boxes, fashion and accessory shops can showcase seasonal arrivals and sales, online retailers can promote one-click offerings of specific items or categories of goods. With so many people shopping from their phones and tablets Instagram is a source for increasing sales and website traffic!
An Instagram caution: you don't have the inability to put active links in descriptions or comments. You can sneak around this by putting a link in your user profile. Change it often and encourage followers to look at your profile for more info in some post descriptions.
What to post and how often?
Sharing your posts on Instagram is all about telling a story, YOUR story. People want to get to know your business, connect with your employees, business culture and products & services. Think about what you want your pictures to say about your business.  Are you a company with a hip young modern culture? Maybe your staff does cool team building activities once a month? Show that off! Has a customer sent a photo about how they use your product in real life? That will inspire others to do the same and buy from you!
Hashtags are an important strategic move when using Instagram. Hashtags make it easier for people to find you, and there are no limits on how many you can use. Descriptions are another effective way to show some personality but don't get too silly or go overboard – use hashtags here. Be authentic and your followers will respond positively.
If you have several great photos consider spacing out the posts. To simplify the posting schedule use Instagram schedulers to time them. Take into consideration your audience. When are they on Instagram so you time posts optimally for maximum exposure? Post once a day at least, so you're not entirely lost in a feed of all the other accounts.
In addition to your photos, mix into your feed helpful tips that appeal to your demographic and even a little insight about a day in the life at your workplace. It's very important to stay active by engaging with and following others. Leave comments! See what your followers are talking about and commenting on. Double click on others accounts great content. This is business, but it can still be fun and social!
Like all social media platforms, the most important thing is to be consistent about posting and with your brand messaging.
Here's the full blab with Jessika and I. Enjoy!
Remember, you can join Jessika and I live on Blab every Tuesday afternoon at 4pm for Magnet Marketer Blab videocast online.