How to Successfully Navigate the World of eCommerce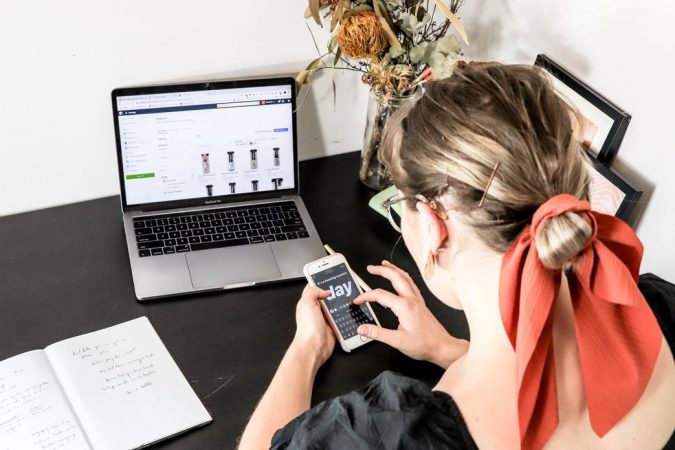 While it's clear that moving into the world of eCommerce can be an extremely lucrative business choice, it can also be very overwhelming for those who have never done it before. The online world is a huge place — not to mention a huge marketplace specifically — which means it can leave many budding sellers feeling lost, or simply not knowing where to start. This guide can help you navigate the world of eCommerce successfully.
While there's plenty of competition when it comes to eCommerce, there's also plenty of opportunities.
5 Signs eCommerce is Right for You
1. You've Always Seriously Considered It
All entrepreneurs have their dream business idea at the back of their minds, and it's inevitable that it will be started if your aspirations are high. If you're constantly thinking about you want and need to start an eCommerce business, then it's obviously something that you would like to do.
2. You're a Natural Seller
You know what it takes to sell, how to manage inventory, and how to market your goods, and you take pleasure in all of the above.
3. You Have a Lot of Items to Sell
Maybe it's simply the fact that you have a lot of items you wish to sell, which you know you could make significant money from. This might include collectibles and personal items worth a lot.
4. Or, You Have a Product or Service Idea to Sell
Maybe your eCommerce plan includes a new product or service you've developed which you need to sell — and can do so using an online business or store.
5. You Want to Sell, But You Don't Want a Physical Store
If you really want to begin a business in selling, but you either don't see the need for a brick and mortar store or else you want to avoid it if you can, then selling online can be just as effective.
4 Steps to Take Before Setting Up as an eCommerce Seller
1. Do Your Research
As with any business, you need to research thoroughly regarding every aspect of your business. This includes:
How to sell successfully online
How to navigate the world of eCommerce and online sales culture
Your target market
Your consumer habits
How other online stores have made their success
2. Speak with Consulting Services That Know What They're Doing
If you're completely new to the world of eCommerce, then getting professional advice and expert support from those who know how to navigate the world of eCommerce and optimize your selling will be a great benefit. Consulting services like riverbendconsulting.com will be able to help you best understand your online selling habits, and how to optimize them, especially with site giants like Amazon.
3. Make Sure You Understand What You're Selling
Develop a clear plan over the items or services you're going to be selling. Be sure to know your items in-depth and understand everything about them, so you can better market them and help consumers with any queries.
4. Decide How You Want to Sell
Do you want to open your own eCommerce store, or do you want to use an existing selling site, such as Amazon or eBay? Your decision depends on what you have to sell and your business goals, as well as perhaps your time and your budget.
How to Achieve eCommerce Success
Eliminate Personal Feelings
When you're selling a product, the customer should always come first. This means that you have to avoid thinking emotionally about your own product or service. The only thing that matters is what the customer thinks, so it's important to always tailor for that.
If you receive any feedback or negative criticism — as tough as this may be — react logically and in a business-minded way, and not emotionally. Take on board what your customer has said and rectify it — without getting defensive.
Put yourself in your customers' shoes, always.
Use All Platforms Available to You
If you're selling online, then you also need to market online. Use everything at your disposal to promote what you are selling: social media, your own website, word of mouth, email marketing, and even paid advertisements.
Build a Good Reputation
The chances of eCommerce success increase when your reputation improves. As online shopping can always come with a risk — such as the worry about hackers, false websites, and faulty goods — it's important to assuage those fears as much as possible, by building yourself up to be a brand or business consumers can trust.
If you have your own eCommerce website, then be sure to display accreditations and security certificates, which will help to show you as a trustworthy site. Also, be sure to maximize your service and seek customer satisfaction at all times, so you can build a collection of positive reviews and experiences which will then be shared with new buyers so that they can see your good reputation and service history.
Building a good reputation will take some time, but as long as you are delivering exactly what you say you will in a professional way, it will happen.
Always Adapt 
When building an eCommerce presence, you may learn plenty of things along the way. You may decide that you need a new approach, or maybe you discover a new selling technique that is working best for other businesses.
Always be flexible and make sure you're adapting to any changing trends or consumer activity. Online buying and selling activity is constantly changing — especially with the advancement of technology — so it's essential that you stay up to date with that and avoid falling behind.
Try to Be as Unique as Possible
You want to stand out as much as you can, in a sea of online sellers. Be as unique as you can, whenever the opportunity arises. Perhaps it can be a unique and quirky way of writing product descriptions or taking product photos, which fits with your personal brand and tone. Or maybe it can be a specific way you package your product (for example, handwritten messages inside the packaging using the customer's name).
Anything which can give you an edge and help you navigate the world of eCommerce can make you more memorable, therefore increasing your chances of success.