How to Use Backlinks to Generate Traffic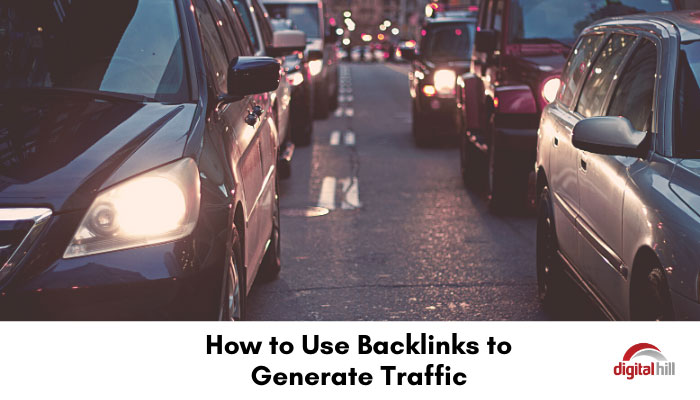 Most digital marketers focus on keywords and on-page SEO, overlooking the significance of backlinks to generate traffic to their websites. Industry experts estimate that backlinks account for approximately 80% of search engine rankings leading to a website. Therefore, to improve your website's search engine results, inserting links from other websites is important.
At the basic level, backlinks, also called inbound or incoming links, are hyperlinks that connect any two websites. Below are 4 ways you can use backlinks to generate traffic to your website.
1. Optimize Your Website Content
Before inserting backlinks from quality websites to your content, ensure that your website content is ready for high traffic. Once other websites add links to your website content, your site will likely see a surge in visitors. You should consider every new visitor as an opportunity to grow and expand your business. As such, ensure that your website content is satisfactory and ready to satisfy oncoming visitors.
Creating high quality and SEO optimized content will see you ranking at the top of search engine results. When you rank at the top, other websites will prefer linking back to your content. As such, to maintain your top position at the SERP, create high quality and in-depth articles. Articles should meet the following criteria;
Long, approximately 1000 words plus, in-depth, and insightful
High readability score
High-quality images
Good keyword integration
Good Meta description
Mobile-friendly website
Calls to action buttons
Up to date content
2. Create Shareable Content
Your website content should not only be of high quality but should also be shareable. Posting shareable content on your website provides a great opportunity to gain more followers. It also helps you earn new traffic, and gain high-quality links to boost your website domain authority. Shareable content should spark an emotion or elicit some feeling, be it happy, angry, sad, or enthusiastic.
Some content that can be easily shared include;
Listicles – an estimated 22.45% of lists will go viral
Videos – 18.94% of videos will be shared
How to – articles – 18.42% of how-to guides are shared
What – articles – they earn 17.88% of shares
Infographics – approximately 17.94% shares
3. Website Content Relevance
Search engines often aim at directing users to the most relevant content available online. This is why content relevance is a key influencer to website rankings and backlink equity. Backlinks drawn from business websites similar to yours will have a better effect than backlinks from other unrelated websites. For instance, backlinks from wedding blogs, photography magazines, and wedding directories will have more of an effect on a wedding photographer's website.
4. Website Diversity and Backlinks Placement
Like content relevance, search engines will favor backlinks profiles from websites that appear to have been built naturally. That aside, you should also consider link placement in your content as the position of the backlink will affect its results. A link appearing naturally on the main body generates more traffic that links placed on the sidebar and footer.
Get the Most from Your Backlinks
Backlinks are among the four major ranking factors on Google and thus essential in establishing your website dominance and authority. However, not all backlinks are the same. As such, when looking for the best websites to link, prioritize quality. Your choice of backlinks can have a positive or negative effect on your organic search engine rankings.