How to Use Houzz for Marketing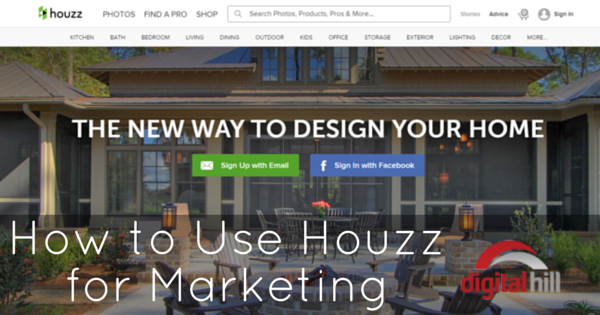 Construction professionals have a unique and targeted marketing opportunity with Houzz. Site users can find new ideas for their homes and remodeling projects. We dive into this online marketing site and the ways a designers and contractors can showcase their projects, get leads and share information.
What is Houzz?
Houzz is an online community dedicated to architecture, creative construction, landscaping, interior and exterior design. Millions of homeowners and hundreds of thousands of professionals are members of Houzz. With the millions of homeowners members, there are many opportunities for marketing on Houzz.
The website consists of:
Articles written by the Houzz staff and construction professionals
A forum area for discussions by users and professionals
Hundreds of thousands of images by category
Apps for iOS and Android devices
A directory of professionals for homeowners use
For people who need design and construction services, this is a fun and easy way to find a construction professional that fits their style and tastes.
Why Contractors Need Houzz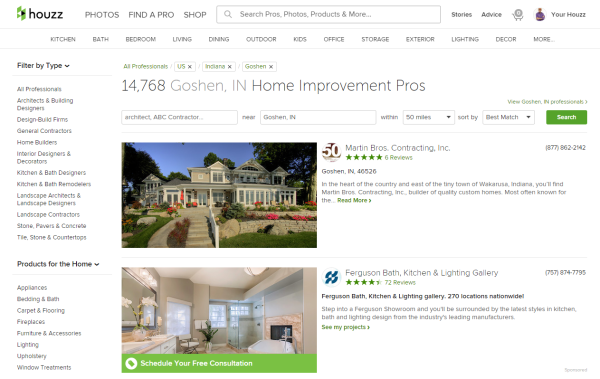 Most homeowners need to make home improvements at some time.
General contractors and designers can showcase their projects.
Website viewers are able to get ideas for projects they love even before they contact a contractor.
Houzz uses location-based information to connect professionals with local homeowners.
Construction professionals can show off their expertise by answering user-posted questions in the forum.
On Houzz, millions of people look for pictures, ideas and construction professionals. Users want to ask questions, hire contractors and get to work on their remodel and renovations. Designers and contractors and interact directly with people interested in their projects and answers. Houzz is a place to get new business.
Leveraging Houzz
Houzz is easy to leverage for marketing purposes. Here are few quick and easy ideas.
Add completed project photos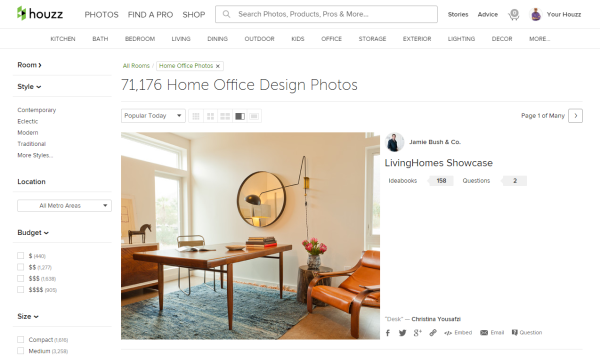 Add a project with images of the completed renovation. Website visitors can add their favorite images to their ideabook. They can ask questions and add comments about project images. They can email and print images to save and share. Each project image should have a caption and its own URL. The general contractor can categorize the project, add keywords, branding, and it's location.
Ideabooks for website users
Ideabooks or digital scrapbooks are a great way for a user to save their favorite images to refer to over and over.
Ideabooks for construction professionals
Create an ideabook to show off what your business can do. It's a great way to generate leads and interest in your services.
Professional profiles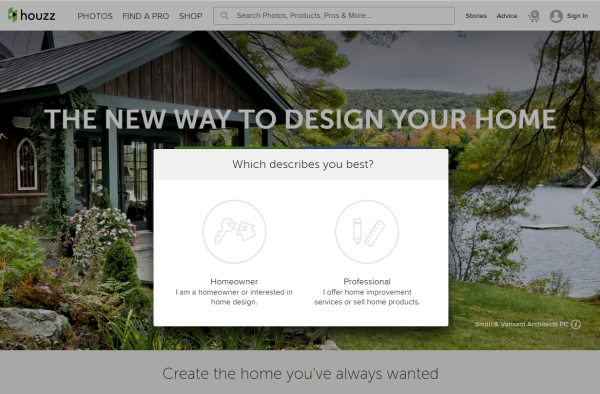 Contractors and designers can create profiles which contain their projects. Projects contain images of the completed projects with a short narrative alongside each image. Showcase your very best completed projects with a project "ideabook".
Homeowner website users will view the projects. They'll create ideabooks and save images. The contractors contact information will be included with the project information.
Join the conversation in the forum
The very best way for a construction professional to generate leads and interest on Houzz is to participate in the forums. Many homeowners seek professional opinions in the forums.
Designers and construction professionals should offer expert opinions by answering discussion questions. You'll prove you know your business. Users will read your answers and may like then and become a client.
Keep your profile current
A current profile will help potential clients find you. Link your profile to the website. That way you have an additional way to show up in the search engine.
Take a chance on Houzz
Houzz is easy to use and navigate. Any designer, or construction business can easily get started on it. It's worth it to be a part of the professional database and actively engage with the people who are literally looking for professionals to help them. A contractor can add a call-to-action on their listing such as a "Free Consultation" or coupon. There is also a sponsored listing option to get more visibility faster.