How to Use Influencers to Improve Your Marketing Strategies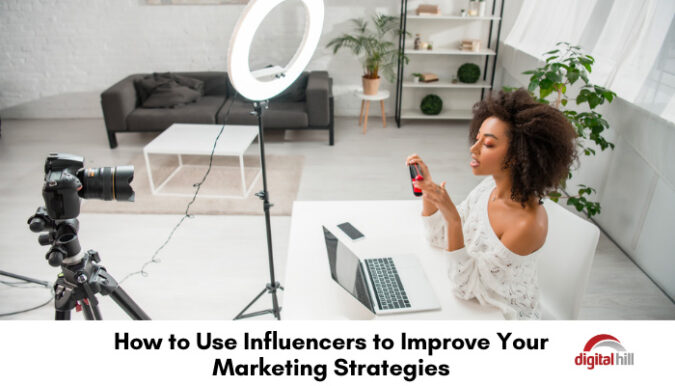 Some years back, influencer marketing was limited to celebrities and a few known bloggers. However, the increasing popularity of social platforms has brought along a new crop of social media influencers. These influencers run a tightly-knit community full of connections and engagements. Nonetheless, working with social media influencers is a process that brands should navigate carefully to ensure success.
Influencer marketing is effective because of the trust influencers have in their following. Their recommendations serve as social proof for their followers and potential customers. Use these tips to add influencer marketing campaigns to your digital marketing strategies.
1. Have clearly defined goals and KPIs
Identify the goals and key performance indicators of your campaign before approaching an influencer for partnership. Identifying your goals prior is beneficial in the following ways:
Helps in choosing the right influencer – identifying your goals will help you pick an influencer with the right qualities for your campaign.
Helps define and measure success – success in marketing strategies is defined by engagement, impressions, and organic traffic gained. Defining KPIs and important metrics helps evaluate the performance of the campaign.
Ensures everyone is on track – setting clear goals ensures that the brand and influencer are working toward the same goal.
2. Hire the right influencer
Choosing the wrong influencer can hurt your business and the entire campaign. Interestingly, more than 72% of brands prefer in-house influencer campaigns to avoid fake influencers. It can be quite easy to fall into the hands of fake or mediocre influencers.
You should consider the following when choosing an influencer:
Audience demographics – the influencer should reach out to your target audience.
Interactions and content – evaluate their engagement rate, type of content, and tone of their previous campaigns.
Experience with branded content – check their previous work if they've worked with other brands before.
Authenticity – forced collaborations can negatively affect your campaign and brand image.
3. Write clear briefs
Approach your influencer of choice with a clearly crafted brief. A detailed brief equips the influencer with the details and resources they need to appropriately represent your brand. Below are a few things to include in your influencer brief package:
Your business background – your products or services
The goal of your campaign
Your business's unique value proposition
The target audience – have a clearly defined persona
Budget for the campaign
Timeline for the campaign
Any brand assets for the campaign. This includes color codes, logos, and images.
You should also inform the influencer of any words or ideas they should avoid when creating content. For instance, if eco-friendly products are part of your UVP, the influencer should mention your business's sustainability values.
4. Focus on the right metrics
The benefits of influencer marketing to businesses go beyond boosting sales. Therefore, you shouldn't focus solely on conversions and revenue. Below are other metrics that indicate the performance of your influencer campaign:
Engagement metrics – always check the likes, shares, and comments on your influencer's posts.
Follower growth – you can determine the impact of an influencer campaign by tracking new followers.
Brand awareness metrics – evaluate website traffic, views, and clicks to determine audience interests.
Inbound leads – monitoring inquiries and customer messages can also give you a clue about the campaign's performance.
5. Don't restrict the influencer's creative freedom
While you should provide the influencer with a comprehensive brief, you shouldn't restrict their creative freedom. Therefore, don't go overboard with content guidelines. For instance, you shouldn't dictate their specific words and actions. Not only would this limit their creative freedom, but it results in content that looks inauthentic or scripted.
The Bottom Line
Influencer marketing is here to stay. However, the influencing realm has changed, especially after the explosion of social media platforms. Working with the right influencer can increase your brand awareness, conversions, and revenue. Be sure to consider several factors before signing up for an influencing partnership.