How to Work with Freelance Content Creators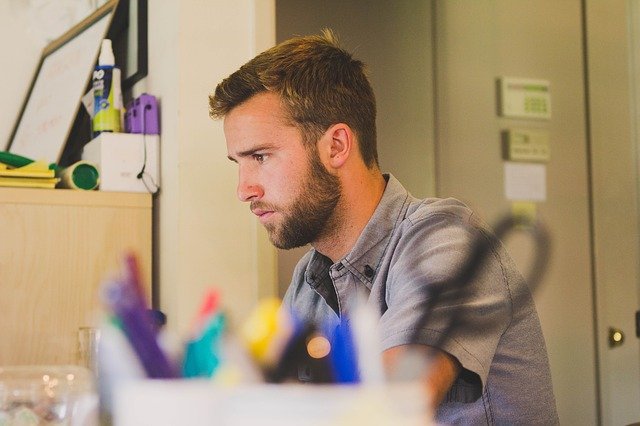 More people are turning to freelance work, meaning there is a whole pool of potential for businesses to tap into when it comes to hiring employees. The perks of hiring freelance content creators is that you only pay them for the work that they do, making them much more cost-effective than in-house, full-time positions. Furthermore, there are lots of freelancers out there with unique talents, which may not be attainable in one employee.
Whether you want a photographer, copywriter, videographer, or someone who can do it all, here's how to find, hire, invoice, and work with freelance content creators.
Hiring freelancers
There are many ways to find and hire freelance content creators. As freelancers need to find their next clients, they are typically very active, meaning if you put up a rolling job advert online, you are sure to have a constant stream of applications.
However, there are many websites available, so you can create a business account on sites such as Upwork, Freelancer, and PeoplePerHour and contact freelancers through private message or by uploading a job. By doing the latter, freelancers will 'bid' on these projects, explaining how they can help, their skills and their hourly rate. You then have the ability to sift through these 'bids' until you find a job that is right for you.
You'll find a wealth of option when it comes to freelance websites, but the ones considered the best include:
Toptal
Upwork
Freelancer
Fiverr
Guru
PeoplePerHour
And many more.
Working with freelancers
There is no right or wrong way when it comes to working with freelancers, but as most are remote workers, you will want to hire someone who has the drive, ambition and work ethic that suits your business. As they will be assigned and entrusted with tasks and working out of view, you may want to have them supply you with end of the day reports on what they have completed.
Software and websites are available when it comes to assigning tasks and uploading their finished work. For example, Slack is a great platform as you can have live chats that work in real-time, so you can speak with and oversee which freelancers are doing what and whether they are producing work to your standard.
Of course, there are freelance management platforms that can be onboarded into your business, streamlining all processes when it comes to freelancers. This can be from the hiring process to the management. There are even management platforms dedicated to certain industries and sectors, such as Field Nation, helping companies who are seeking contract technicians.
Setting clear rules in place is a must when working with freelance content creators. If you hire a freelance photographer that has the job of taking and editing ten photos, ask them to send as they complete. However, be sure not to micromanage.
Getting them to invoice
Invoicing can be an issue for everyone involved, so have clear and easy instructions on how freelancers should ask for payment. You'll probably find that seasoned freelancers have their own invoicing templates, but if not, you can always refer them to free online estimate templates when it comes to asking for payment from your company.
Vetting freelancers
Not all freelancers are reliable. Sometimes you may not figure this out until it is way too late, however, meaning you could lose money and time. Vetting freelancers is a great way to see whether someone is worth their salt – you can do this as you would with any hiring process, from arranging over-the-phone interviews, sending out tests, and having them sign a contract if the work is to be ongoing or worth a lot of money.
Other ways you can do this is by:
Asking for references
Checking their previous work (ask for their portfolio)
Seeing how they communicate
With the latter, that means eliminating freelancers who:
Say 'yes' to everything – while people may have many talents, no one can do everything, so if they claim they can do this and that, be wary and always ask for proof. You will most likely find that they cannot do everything they list.
Do not ask questions – asking questions is a sign that they are interested and want to know more about the job, the company, and how they can help.
Are arrogant – this is never a desirable trait, and usually, it will only lead to them doing what they want and act in a certain manner. Although they are freelance content creators, you are still hiring them and still needing to manage them.