Instagram Marketing for Restaurants: 4 Ways to Use Images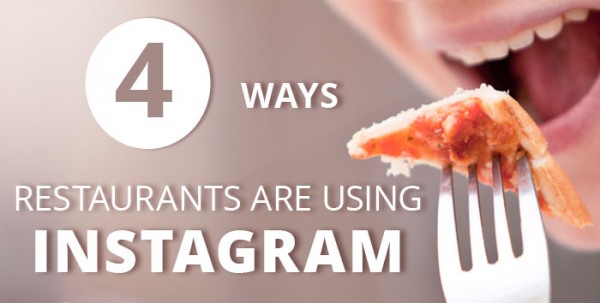 Today's restaurant owners possess incredible resources that weren't available even a decade ago – social media channels!
Social media helps the owners share info about his or her restaurant, creates an 'in club' community for customers who are already loyal, and provides extra means of communicating a restaurant's message to a broader audience.
Plus, it's inexpensive!  Restaurants can, if they so choose, spend extra money on networks like Facebook to expand your audience via targeted ads, and this can be quite cost effective for improving sales.   The bottom line, however, is that when comparing opportunities to build audiences via social media versus traditional methods like print or TV ads, social media is a smart move!
Of course, it does take regular attention and monitoring – you can't just put up a Twitter account and call it good – but social media can be an important part of the experience that makes people come in, enjoy themselves, go home satisfied and tell their friends about it.
Restaurants are increasingly using social tools like Instagram to build customers.  Instagram is sometimes described as "Facebook without words". Instagram makes it easy for customers to take, edit and post photos from a mobile device, and anyone can "follow" anyone else's account in Instagram.
Instagram for Restaurants:
4 Marketing Strategies:
 Show the Food
Scott Schroeder from the South Philadelphia Tap Room has created the "foodsyoucaneat" Instagram page to tell the world all about the tasty treats available. Scott told the National Restaurant Association that he likes to take photos of menu items, especially nightly specials.
He also encourages the staff to create their own pages and follow his page, so customers who follow several of the employees' pages will get a broader sense of what's in store and fun perspectives.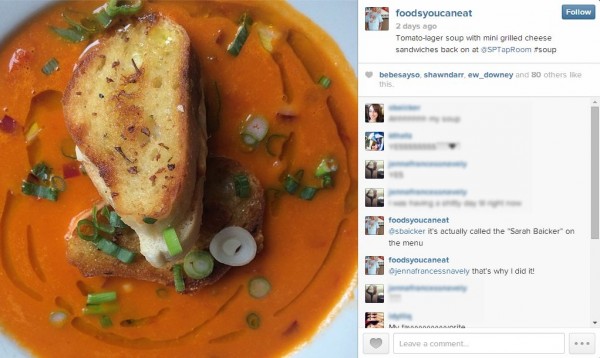 Show the Look
Buca di Beppo knows that there are already plenty of good food photos out there. So it also focuses its Instagram Marketing on showing people the friendly, warm and bright atmosphere inside the doors of all of its locations on its page. Here, fellow Instagrammers can see mouthwatering entrees, desserts, and drinks, plus red checkerboard tablecloths, smiling employees and happy patrons.
Visitors are also encouraged to post their own photos from any location, so there's plenty of selfies with people diving into those gigantic meatballs. The restaurant also includes some of its newspaper or magazine ads, to offer extra exposure for those who missed that particular promotion.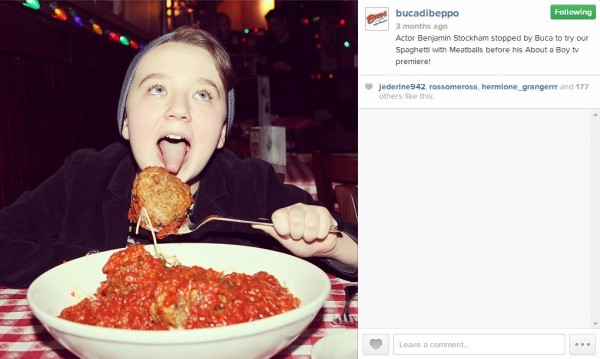 Show the Culture
You'll see the customary food shots at the Instagram page for Capital Club 16 in Raleigh, N.C. But you'll also see a lot of people shots, including some not even in the restaurant itself. For instance, when a group of employees and staff took a post-brunch bike ride, those pix went up. When an employee moved away, the owner put up a nice farewell tribute.
Instead of showing a tasty-looking pie on the table, which is certainly acceptable, this location had employees and patrons hold it up for a picture – but still with the same "order yours now" sense of urgency. They're also tagged so the image will show up on their accounts as well – all of these efforts help create a sense of community for the restaurant. The same strategy can be seen in many other restaurants, such as Modern Apizza in New Haven, CT. While they certainly post mouthwatering photos of their pizzas, they also post photos of people enjoying them. You can see twin girls enjoying a slice on the beach, a happy couple taking a box on their mountain trip, and the restaurant staff celebrating a birthday. This perspective makes the restaurant a more approachable New Haven food spot that locals and tourists would likely visit.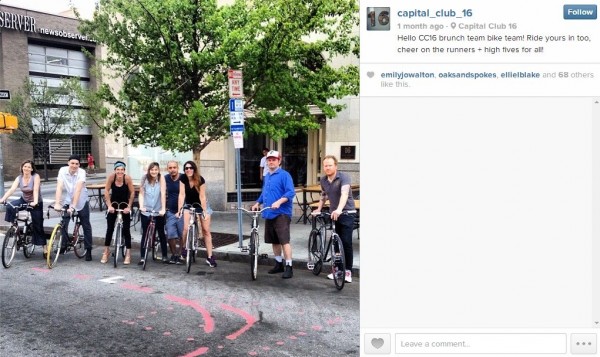 Show your Networks
If you're putting in the effort to connect to customers through different channels, tell people about it, especially if you offer different content at each one.
Be sure to include your website, your blog and any other pages like Facebook or Twitter.  If you are strong on one social network, leverage that one to let your community know about where else they can find you online!
For instance, frozen yogurt business Pinkberry Swirl shares links from Instagram to Facebook and Twitter. Similar links are at all of these, which make it easy for visitors to learn additional info and connect with them in multiple ways.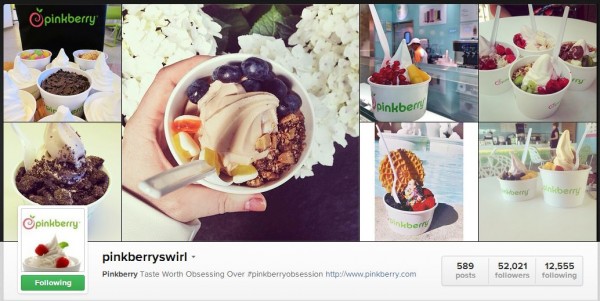 As well, with tools like TabSite, you can even bring your social channels to your website!  Yes, you can even embed your Instagram account photos or hashtag on your blog or website!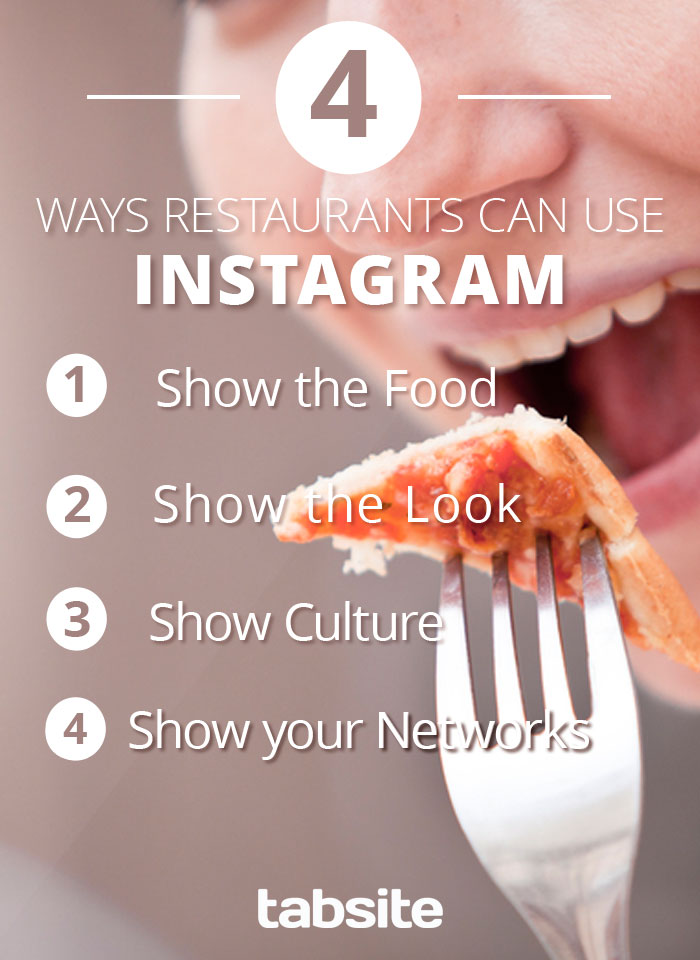 That's a wrap on four key ways restaurants are using Instagram as part of their restaurant marketing!
Have any questions or other examples to share?  Post them below!