Internet Marketing Press Release Tactics (SEO)
By Chad H. Pollitt
Internet Marketing Manager
Internet Marketing Expert

Digital Hill Multimedia, Inc.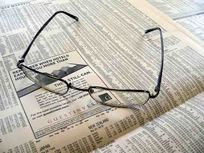 Internet Marketing press release submission is a proven way to increase valuable link backs to your site for Search Engine Optimization (SEO). Links to your site from trusted sources provide a vote of confidence that search engines value and factor into your Search Engine Results Placement (SERPs) while increasing the likelyhood of a successful SEO campaign.

Additionally, Internet Marketing press releases help to drive new traffic and "spread the word" about your organization's brand, products, services and/or message. The ultimate goal is to have Google pick up your PR and include it in their powerful Google News Feed which is widely distributed across thousands of internet platforms. Press releases can also be published via social media marketing platforms for additional exposure. Below are important considerations when submitting press releases:
Optimize press release copy for Google (SEO)
Always publish press releases on company website first
Write keyword rich catchy titles (SEO)
Submit to multiple PR sites
Include links to company landing pages
Publish on Social Media Marketing platforms last

A weekly program is ideal, so to continually build valuable fresh back-links for SEO and drive new traffic to your website. Every week webmasters should optimize and submit valuable PR updates for Newswire distribution. Digital Hill can submit Internet Marketing press releases on your behalf to the Newswire and dozens of social media platforms.

Some PR sites charge a fee or recurring fee for inclusion. Digital Hill will identify those PR sites that are worth considering and present you with the option of inclusion. Should Digital Hill uncover additional pay-for-inclusion press release services you'll be notified of the opportunity and have the option of inclusion.