Make Extra Money Online Whether You Are a Student or an Expert in Your Field
If you're looking to learn how to make money online, you've come to the right place.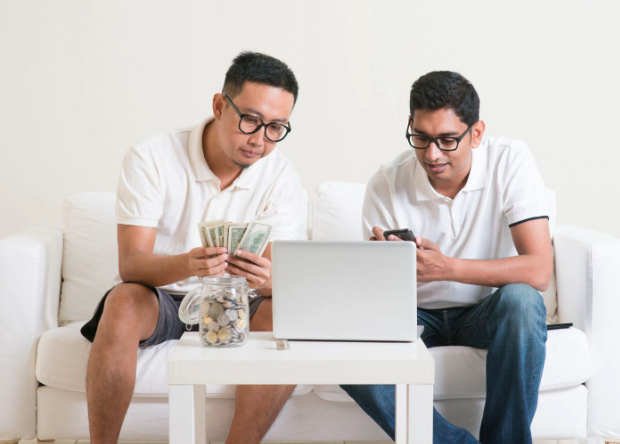 We've got plenty of information to share about blogging, selling used items, dropshipping, creating buzz on social media, and more.
It's no longer a secret that anyone can make that $100 extra bucks per week, and here's how: 
Selling Used Items
One of the easiest ways to make money is to sell used items. Aside from being environmentally friendly, it can also help you build savings while you are at it. 
Whether you are a student or a budding entrepreneur, this is a great way to make money while keeping your hands clean.
Make a List of Resources
The best way to go about it is to do some research. There are numerous websites and apps that let you put your wares up for sale. Some of these sites are particularly good at selling used merchandise. Depending on your items, you can even find a platform that will allow you to reach buyers all over the world.
Using the right online marketplace is an easy and cheap way to make some cash. Some of these sites even offer free ads for your products. Before you list your items, however, do a little research to ensure that you are listing your wares in the best light possible.
Do Comparison Shopping
While you are at it, you may want to do some comparison shopping to ensure you are getting the best price possible. You can do this by looking for reviews of other sellers or by using the search function in your favorite auction site. This will let you see what others are asking for your goods.
Popular Platforms
The most popular online reselling platforms can earn you thousands of dollars or more. Among them are eBay, Amazon, and eBay. Other websites like ThredUp and Dotte can fetch you a fair price on items you would be unlikely to find at your local mall or thrift store.
Blogging
Having a blog can be a fun side gig or a full time income source. But just because you have a blog doesn't mean it's easy to make money with it.
You will need to dedicate time and effort to your blogging venture. You'll want to find the best content to write about and develop a consistent focus. If you're looking for an easy way to make money with a blog, you might try selling digital products or advertisements.
Affiliate Blogging
The best way to do this is by joining an affiliate network. These programs let you generate unique links for products that you recommend in your blog. A good affiliate network will offer you a commission when visitors buy products through the links you provide. 
Some popular networks include ClickBank, Amazon Associates, and FlexOffers.
Events Blogging
Another way to make money with a blog is to advertise events. For example, you can advertise conferences and webinars on your site. Or, you can offer paid memberships to access exclusive content.
Brand and Franchise Partnerships
You might also want to consider partnering with a brand to create sponsored content. This is a great way to get exposure and build credibility in your niche. Brand partnerships can last for years or become one-off deals depending on the performance of your content.
It's always a good idea to diversify your revenue streams. Using a paid event calendar can be an ideal monetization strategy for your local blog.
Dropshipping
Dropshipping is a business model where you sell products without having to buy them beforehand. This makes it an excellent option for beginners. But the disadvantage is that it has a low profit margin.
Go for the High-Ticket
It can be difficult to run profitable advertising campaigns. However, you can increase your profits by selling high ticket products. You will also need a website and an online presence. The more traffic you receive, the more income you can generate.
Dropshipping is a great way to test new product lines. You can find out what your customers like and what they don't. As you get a handle on how your business operates, you can expand your product offerings.
Take an Online Course
If you're a beginner, you can enroll in courses that teach you the basics of dropshipping. They will teach you how to research products, find suppliers, and market your products. There are even courses that offer Facebook ads and conversion optimization.
The ROI
In the first year of running a dropshipping business, you can expect to make between $1000-$10,000 per month. Sounds lucrative? But only if you pick the right market and products and if you do things right. 
The Downside
The downside to dropshipping is that it has a very low profit margin. That means you must eat more expenses than you would for a traditional ecommerce business. And you may need to cut your profits as competition grows.
The good thing is that a dropshipping business needs only a computer and an internet connection. The owner doesn't have to invest in warehouse space or employees.
Tutoring
Online tutoring is a great way to make money. Whether you want to work part-time while you pursue other interests or if you are looking to start your own tutoring business, there are several options to consider.
Getting Started
Getting started is easy, but there are some factors to keep in mind. First, you need to determine how many hours a week you can commit to. You may find that you can dedicate as little as five hours a week, but many tutors can work ten or more. 
The more time you can devote to this endeavor, the more students you can get and the more money you will earn.
Then, create a profile to help you stand out among other tutors. A short bio gives potential students an idea of your personality and skill set. It can also be a good idea to include a video introduction, which will let them learn more about your teaching style and approach.
Analyze Your Target Audience
Before you start attracting students, you should research the student market demographics and the average pay rates for your subject. You can also talk to friends, family members, and people in your community about online tutoring opportunities.
Some websites allow you to set your own hourly rate. If you are just starting out, you can try to charge an hourly rate that is lower than other tutors. However, make sure you do your homework on the minimum wage in your area and the currency conversion rates.
Creating Buzz on Social Media
If you are a student or an expert in social media, there are several ways to earn a buck or two. These include sponsored content, affiliate marketing, and ad revenue.
One of the best ways to promote a product or service is to use a well-known social media platform such as Instagram or Facebook. In addition to being a promotional tool, it can also serve as a way to boost the popularity of your products or services. 
Put up a Strategy
Using the right social media strategy can put your brand in front of a brand new audience. Creating a branded hashtag is a good place to start.
A study by HypeAuditor found that the best social media engagement for a business is a 500,000 to 1 million Instagram following. This can be achieved by building a branded social profile and incorporating user-generated content. The company also found that 81% of people will unfollow an account that posts too many sponsored posts. 
Use Your Brand
You should also consider other marketing tricks, such as adding a branded hashtag to your printed items, such as postcards and T-shirts. Using a branded hashtag for a giveaway is a great idea. For a more formal approach, you may want to consider using a professional social media management company.
Depending on your goals, you can either work with a brand to create a unique content package or promote it yourself. Both options are effective and will help you make money. 
Affiliate Marketing
We've mentioned this one in the "blogging" section, but it's not always only about blogging. 
While it is a relatively simple process, it does require time and patience. You must consider the type of products you want to promote, your audience's spending habits, and other relevant factors. Once you are ready to jump in, you can start promoting these items and raking in the cash.
Blog and Social Media
There are a number of ways you can use affiliate marketing to increase your profits. Some of these tactics include ad campaigns, blog posts, and social media postings. The best way to find out what works is to experiment with different channels.
Tutorials
Creating tutorials is a fun way to promote your affiliate links. These can be in the form of a video or article. They can help introduce your audience to a new skill they need to master, such as tax accounting.
Get Some Traffic in!
Building an email list is another great way to drive traffic and sell more products. By offering a bonus to customers who purchase your recommended product, you can increase your chances of generating sales.
Another great way to drive traffic to your affiliate link is to provide a free downloadable ebook. This tactic is particularly effective if you normally sell the same item. A well-written e-book can help position you as an expert.
Lastly, don't forget about the search engine. You'll need to do some optimization on your page to get it to rank high on Google and other search engines.
Takeaway
The possibilities to make money online are virtually limitless. Whether you're a student or an expert in social media, there is something out there for everyone. With the right combination of research, skill, and dedication, you can start to build your own successful online income stream within no time at all. 
So take advantage of the countless opportunities available, and start making money online today.