Master Social Media Marketing Using These Simple Steps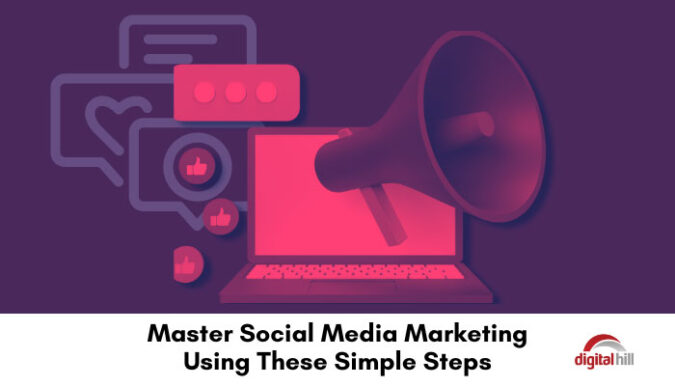 Social media platforms have evolved from being networking channels to important marketing platforms. While the initial popularity of social platforms was due to the increasing urge by users to communicate and network globally, this is no longer the primary use. The following steps can help you master social media marketing for your business.
Social media marketing is an effective form of digital marketing involving the use of social media channels specifically for marketing purposes. In the current era of online shopping, a successful social media marketing campaign helps drive prospective customers to your business.
1. Audit Your Social Media Performance
Before investing in your social media marketing strategy, start by evaluating your brand's social media performance for the previous quarter or half year. Evaluate the key metrics from all platforms to get better overall insights. Consider how you can use your reach to generate more leads, drive traffic, and increase conversions. Auditing the previous year's social media performance can inform your marketing strategy.
2. Define Your Marketing Goals
You should define your social media marketing goals from the beginning. Marketing goals vary depending on your business niche, audience, competition, and other factors. Therefore, you should ensure they align with your business's broader goals. Social media goals should include the following:
Increasing brand awareness
Generating leads
Increasing conversions
Driving traffic to your website
Increasing your social media community
Identifying your target audience
Unfortunately, not all social media users or followers are interested in your business, so creating a generic campaign is a waste of marketing efforts and resources. First, identify your buyer persona. This is the group that is interested or will most likely purchase your products or services. Having a buyer persona also helps inform your marketing content. You should tailor your social media strategy to suit target customer pain points.
3. Identify the Best Marketing Platform
Besides identifying your target customers, you should also identify the best social platform for marketing your business. While Facebook, Instagram, Twitter, LinkedIn, and TikTok are currently the most popular platforms, you shouldn't roll out your campaign generically on all platforms. Statista data show that 59% of digital marketers prefer Facebook, 17% prefer Instagram, 14% prefer LinkedIn, and 3% like Twitter.
However, this is generic data. You should do research to identify platforms where your audience interacts and spend most of their time online. While at it, you should also determine the primary purpose of every social platform. For instance, you can use Facebook to build an interactive community through Facebook groups. Whereas you can promote products and services on Instagram, and make connections using LinkedIn.
4. Identify When to Post
Finally, you should research the best times to post on social media. Posting when most of your audience is online increases visibility and engagement on your posts. Below are the generic best times to post for various platforms:
Facebook – you should post on Facebook every Wednesday, Thursday, and Friday between 12 and 4 pm.
Twitter – best days to post on Twitter are Monday, Tuesday, Wednesday, and Thursday, mostly around midday.
Instagram – post on Instagram on Monday, Wednesday, Thursday, and Friday between 11 am and 1 pm for better engagement.
LinkedIn – most people are active on LinkedIn on Tuesday, Wednesday, and Thursday between 5 and 6 pm.
However, you shouldn't rely on findings from other research studies. Combine these findings with your studies on your actual audience to find the best times.
The Bottom Line
Contrary to what most people believe, it's not complicated to master social media marketing. Start by evaluating data from your previous marketing campaigns. Then identify your target audience, evaluate their behavior, and tailor your marketing strategies to suit their needs and expectations. You should also monitor your competitors closely to identify trending industry news and best-performing campaigns.