Michiana Health Information Network (MHIN) Launches New Website by Digital Hill
Press Release
MHIN ~ South Bend ~ website ~ web design

MHIN is a health information exchange (HIE) and healthcare IT company serving medical providers and institutions across the Midwest. Visit www.MHIN.com
The new website for MHIN opens with a complex and involved Flash animation to attract the viewers attention. Digital Hill has also integrated MHIN's current blog into the new website via the use of iFrames. In addition, there is a Google Map Participant Locator, which MHIN has complete control over and is easily up-datable.
As always, the new web design also features a user friendly Content Management System for effortless content editing and easy-to-use SEO tools for maximizing search engine results, allowing potential visitors to better find the new South Bend website.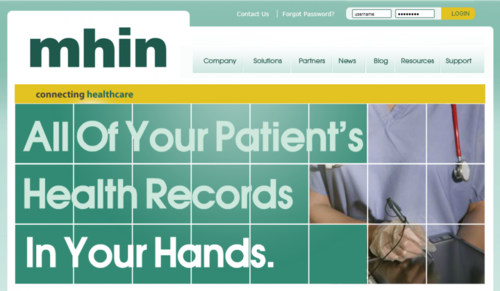 The new web design for MHIN is a welcome addition to Digital Hill's portfolio of South Bend website clients. For over 14 years, Digital Hill Multimedia, Inc. has specialized in Web Design, eCommerce, SEO, Web Hosting, Social Media, Flash, 3-D Animation, Application Development, Internet Marketing and Promotion Strategies in Northern Indiana and throughout the country.
Visit www.digitalhill.com or call 888-537-0703.
MHIN ~ South Bend ~ website ~ web design