Most Useful WordPress Plugins for eCommerce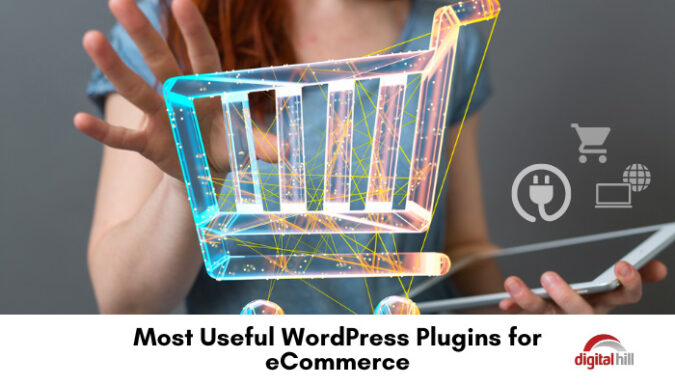 WordPress powers over 810 million websites, about 43% of the world's total. That alone tells you how powerful it is. For instance, the share of WordPress websites is far more than custom-built sites (32.2%). It also controls more than 63% of the site-building space with Shopify (5.6%) and Wix (3.6%) in second and third positions. However, that is not the only reason to choose WordPress for your next website development project. Below are some of the most helpful WordPress plugins to use for your eCommerce website.
Best WordPress Plugins in 2023
The best part is that WordPress is home to more than 58,000 plugins. So, you can add any functionality to your website, from accounting to themes, content management, and security.
But we understand that the sheer number of plugins can be confusing. So, we've rounded up the best plugins to consider for your next project. We prioritized five important factors during selection:
The number of active installations
User reviews
Update frequency
Compatibility
Official directory listing
Top 7 Plugins to Develop the Best WordPress Website
The following are the seven best WordPress plugins to consider in 2023. This list mainly comprises free plugins. However, we've also included a few premium options that we think are truly worth the money.
1. YOAST SEO
YOAST is an SEO plugin with over 5 million users. It analyzes your site to determine whether you're within the right zone. More importantly, YOAST SEO allows you to fix titles, meta descriptions, and XML sitemap issues within the dashboard. It's free to try but costs $89+ after the first month.
2. Jetpack for WordPress
Jetpack is an all-in-one WordPress plugin with 4+ million installs. Although most users know it as the ultimate speed booster, it offers much more. For instance, Jetpack for WordPress contains site design, performance, security, marketing, and publishing features. It also offers a content delivery network (CDN). Plans start at $4/month.
3. Akismet for WordPress
Akismet is the most popular WordPress plugin, with 35+ million downloads. It offers spam detection and protection features. For instance, you can filter out spam comments and even block notorious spammers to improve user experience. The company offers a free plan, though a premium option is available with more features.
4. WooCommerce
WooCommerce is one of the most popular eCommerce platforms because it directly links with WordPress. In fact, you can download the WooCommerce plugin within WordPress. The integration makes it easy to add listings, content, and themes. It also offers built-in analytics and an extensive collection of add-ons. WooCommerce for WordPress is free to use.
5. Elementor
Elementor is another very popular WordPress plugin – and rightly so. It's one of the best tools for customizing your WordPress website. For instance, the premium version allows you to change WordPress site headers, footers, and 404 pages. It also includes tools to build pop-ups, visual forms, sliders, lists, and portfolios. The premium version costs $49+/year.
6. WPForms
Digital marketing involves lots of forms. For instance, you need lead capture forms to gather user names and email addresses. Similarly, you need opt-out forms, survey forms, and contest forms. WPForms is a drag-and-drop plugin that allows marketers to create the best forms in a few clicks. Pricing starts at $199.50/year.
7. Monster Insights
Finally, all WordPress sites need an analytics tool to help you track your progress and obtain insight. WordPress' built-in analytics tools offer some analytics, however, eCommerce sites need more. That's where Monster Insights comes in handy. It allows you to monitor site speed, traffic, bounce rate, downloads, and much more. Premium plans start from $99/year.
Summary
WordPress is the way to go when building a new website in 2023. It's affordable, secure, and easy to use. Moreover, the platform offers 50,000+ plugins to help you achieve all your eCommerce goals. Utilize the plugins above to help build an effective eCommerce website.