MusicMekka.com Has What You've Been Looking For!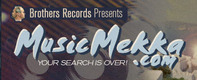 Press Release
MusicMekka.com ~ vinyl record ~ vinyl ~ record
After over TEN YEARS in the collectible vinyl record business Brothers Records presents to you… MUSICMEKKA .COM!
MUSICMEKKA.COM is your one stop shop for ALL of your VINYL RECORD needs!
MUSICMEKKA.COM was born out of dedication and desire of Brothers Records co-owners Chad & Richard to provide superior selection and service to vinyl record music lovers WORLDWIDE!
The vinyl record craze is everywhere and MUSICMEKKA.COM places its buyers right in the middle of the ACTION…
Ever wanted that HARD to FIND, SPECIAL, weird, Rockin', classical, heart breakin'..Story Tellin'-memory evokin' record ! MUSICMEKKA.COM has it! And if they don't they can find it for you 24/7!
With over 200,000 new and used vinyl LPs and 45rpms MUSICMEKKA.COM will get your tunes to you! Our partners & search ability is legendary. Our selection is the same. If MUSICMEKKA.COM doesn't have that special vinyl record LP, 45rpm, 12″, 45rpm Picture Sleeve, or CD you can ask them to find it. THEY DON'T MIND. REALLY!
JAZZ, BLUES, CLASSICAL, GOSPEL, COUNTRY, ROCK, CLASSIC ROCK, METAL, PSYCH, REGGAE, SOUL, DANCE/HIP-HOP, INDIE, FOLK, Techno/Electronica, Vocalists, Christian, Children's, and A LOT more! MUSIC from the 50's through the present. Still sealed originals issues and gently used stock. Come and Get IT!
MUSICMEKKA.COM is "ALL about the Music," as the Brothers Records original Slogan says. Brothers Chad & Richard are overjoyed to have you stop by and browse. Our clients range from Robert Lamm of Chicago, Peter Noone of Herman's Hermits and Rhino Entertainment to name a few. Some of the world's greatest collectors like Joel Whitburn of Record Research are regular vinyl 45rpm and LP customers!
SO….what's keeping you from grabbing some GREAT vinyl LPs, 45rpms, and 12″ DJ singles whether gently USED or Still Sealed original label albums? Come on and visit the Newest premier Vinyl Record Store. IF you think a digital download can match "THAT VINYL SOUND"… FORGET ABOUT IT!
WANT 45rpm Company Sleeves for your vinyl 7″ and can't find them? You'll find 'em at MusicMekka. You can search your disk label and match your sleeve at MUSICMEKKA.COM. Believe IT!
Brothers Records is one of the World's best online vinyl record dealers and created this site just for the vinyl record lover! Get to MUSICMEKKA.COM now!……Like we say "Your Search is over!"

MusicMekka.com ~ vinyl record ~ vinyl ~ record