New Sites Launch for Commercial Structures and Speed Space
All Star Manufacturing, based in Nappanee, Indiana, turned to us to develop two new sites for their divisions; Commercial Structures and Speed Space.   Seeing that both divisions share much of the same information and direction, we were able to create one main design to be shared with both sites.  This provided an efficient way to develop the sites, both from an budget standpoint and design/programming standpoint.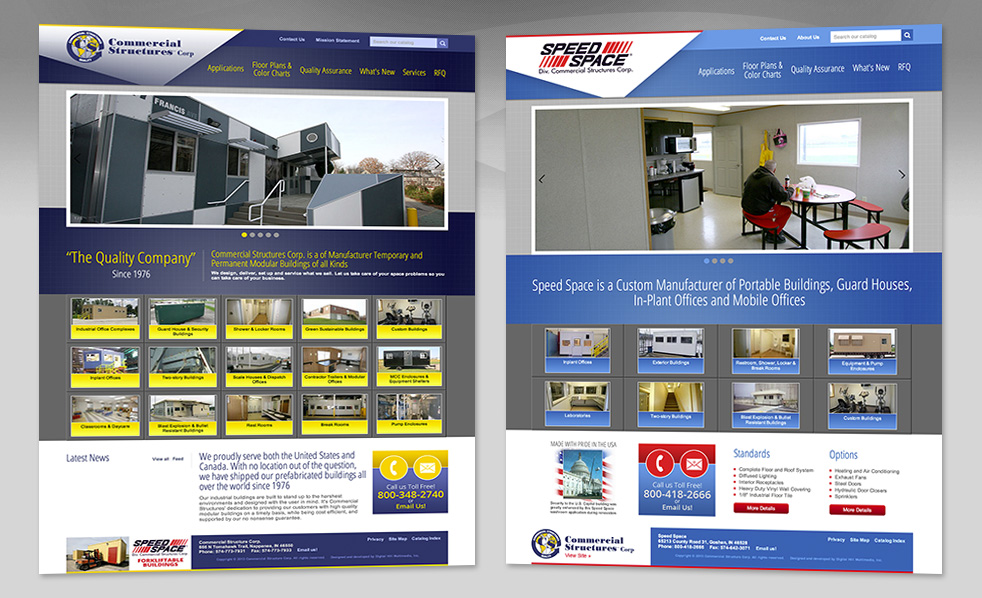 Both sites contain a product database, where users are able to view important information across various applications.  Photo galleries, detailed descriptions, and specifications are important pieces to the full user experience.  Both sites also provide users the ability to request for literature or a quote by an easy to fill in form. The content management system gives our client full access to add and delete new pages from the site as well as text and images over time.