Digital Hill's New Website CMS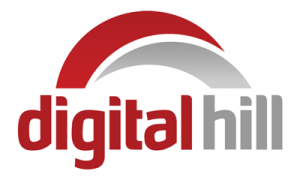 Do you know what CMS stands for? If not, it stands for Content Management System (CMS), sometimes referred to as a back-end system. It allows you to control the content on your website.
Having a Content Management System (CMS) is very important in today's world as most search engines are looking for recent (up to date) relevant content. A CMS gives you control of your Search Engine Optimization (SEO) features, which in turn can help improve your ranking when people search for you online using a search engine, i.e. Google or Bing.
Digital Hill Delivers Control
All newly developed Digital Hill websites have a backend CMS that allows them to control all content, which includes images, text, and the ability to add and delete pages on their site. Giving Digital Hill clients control of their website and they don't need to rely on their us to manage their updates.
So the question to ask yourself is, do you have the ability to manage and update the content on your website? If not, check out what Digital Hill gives all new clients when they choose to have a new website or website re-developed by us. This give clients a huge advantage and can help save money in the long run.
The benefits of a CMS are huge, check out some of the reasons below:
Log-in Portal

With a back-end log-in portal the website admin(s) can access their content and make updates/changes from anywhere in the world as long as they have a computer with a web browser and internet connection.
Website Backend Manager – Admin Control

Having admin controls is where the cost saving comes into play, you don't have to rely on another company that will charge you to make updates/changes. From here you can manage what images are in the rotating image area, the "Home" page text, the order of the navigation menu, and with Digital Hill's CMS you have the ability to preview any updates/changes made.
Page Settings and SEO Tool

Having an easy to use page settings and Search Engine Optimization (SEO) tool is where you can manage the basics of your website, such as the name of your page (i.e. www.goshenelectric.com/home) and the ability to drive site traffic up on your site, which is huge for growing your business and sales. Check out our recent post about SEO.
WebSite Admin Control Features

The site admin controls is where we give the website admin the ability to edit/add/delete their content with a tool that is very intuitive. Many of Digital Hill's current clients compare the simplicity of the CMS to Microsoft Word with added tools to make the managing your website a more pleasant and easier experience.
Create New Web Pages

When it comes to adding new pages, it doesn't get easier than the way the Digital Hill's CMS allows you to add a page. To add a new page all an admin has to do is click "Add Page" at the bottom of the page admin control. Once the website admin clicks 'Add Page" they are presented with multiple templates that flow with the existing design of their website, making it easy to have a new unique page that gives a website viewer a pleasant experience.
Manage Menu Items

With an old website, have you ever wanted to move your navigation menu items around to make navigating your site a more user friendly experience? Well, with Digital Hill's CMS we give you complete control of the navigation menu, meaning if you want to change the name of a page, you can. If you want to move the position the menu item is, you can. If you want to create a sub-menu that shows below the main menu item when a mouse hovers over, you can! Digital Hill make it very easy, all the website admin has to do is click and hold the menu item they wish to move and drag it to the new location within the "Page Admin" box.
Preview Web Changes – Desktop and Mobile

Last but not even close to least, Digital Hill give the website admin the ability to preview the updates/changes they just made. This give the admin the ability to double check for any mistakes, without having to log-out, only to catch a mistake and have to log back in. Digital Hill's CMS allows the website admin to preview the site in both Desktop and Mobile views. This give the admin the ability to make sure everything looks and is functioning correctly.
Other Add-on Web Modules
The above was simply an overview of the main page creator tool. We offer loads of other features that can meet the needs of any business or organization.  From e-commerce and product gallery tools, to robust Dealer/Distributor Google mapping modules and more (as shown below), the sky is the limit!
If you or a business you know needs a high end professional responsive website, please contact Digital Hill and request a free quote!  We don't just serve the Goshen, South Bend, and Michiana area with web design, we serve the world and make the web work for you!