New Website Design Launched for Goshen Business
Press Release
Goshen, Indiana
New Digital Hill Web Design for Goshen company
Digital Hill Multimedia, of Goshen, Indiana, is pleased to announce the launch of a new website for Goshen business, Techknowledgey, Inc.  Click to view the Techknowledgey website.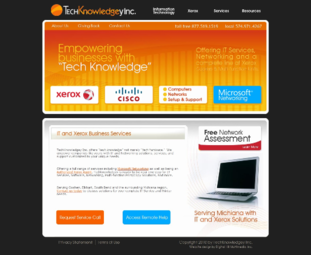 This new web design with a Content Management Solution (CMS) enables this Goshen computer, networking, and Xerox sales agent to showcase their capabilities and product offerings
The website features a robust manager area enabling Techknowledgey to add pages, add content,  insert YouTube Videos, and easily add new items and images to the website, as well as offer specials and direct inquires to their office.
At left is a screenshot of the Techknowledgeyinc.com web design. This IT firm serves Michiana including Goshen, Elkhart, South Bend, Warsaw, and broader North Central Indiana.
Digital Hill Multimedia is pleased to be the web design provider serving this Goshen company.
Also based in Goshen, Indiana, Digital Hill has a regional client based, including South Bend, Fort Wayne, and Elkhart in Indiana, as well as a national reach with clients from coast to coast.
Whether you are in Indiana cities such as Goshen, Elkhart, Fort Wayne or nationwide, Digital Hill can provide professional web design, Social Media marketing, and Internet Marketing services.
Contact Digital Hill today to discuss your Web Design needs.
Digital Hill Multimedia, Inc.
229 S. Main St.
Goshen, Indiana 46526