Radiation Oncology Resources Launches New Website
Press Release
Radiation Oncology Resources ~ ROR ~ Website ~ Goshen
Radiation Oncology Resources (ROR), of Goshen, Indiana, launched a brand-new, informative website with a modern touch.
The new ROR website is focused on building relationships with their customers and partners as they continue to provide evidence-based quality assessments, comprehensive dosimetry training, top-notch remote planning, and locum services.
The redesign of the Goshen website creates a fresher, cleaner look, and a more user-friendly experience to better serve clients and the radiation oncology community. Additionally, ROR is able to keep viewers up-to-date with their latest services and events by utilizing an online blog, newsletter, and calendar feature.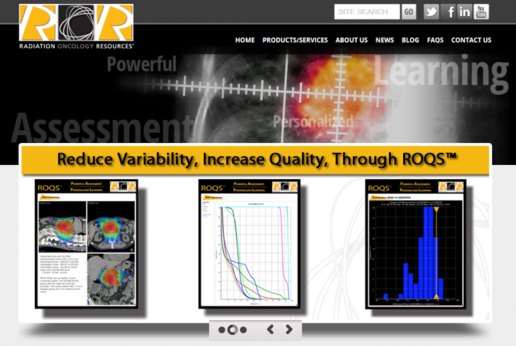 "Our goal at ROR is to provide the oncology community with an awareness of our products and services via the website," said Teresa Pugliese, Vice President of Sales & Marketing. "While we offer rich content, we continually strive to add more information to update our visitors with the latest happenings in quality improvement and benchmarking through our blogs, videos, and presentations."
Radiation Oncology Resources (ROR), of Goshen, Indiana, provides clinical based service solutions including: evidence based benchmarking and quality improvement for treatment planning, onsite and online treatment planning, advanced dosimetry training and EMR solutions.
For more information visit www.ROResources.com.
200 High Park Ave.
Goshen, IN 46526
(866) 312-3499
ROR ~ Website ~ Goshen