Rescheduled: Cost Effective Marketing Using Social Media Marketing for Business Seminar
Press Release

*Due to the Winter Weather Advisory in Northeast Indiana this Event has been Postponed until Wednesday, February 17th*
Digital Hill Multimedia, Inc. & the Kendallville Chamber of Commerce Present "Cost Effective Marketing Using Social Media Marketing for Business"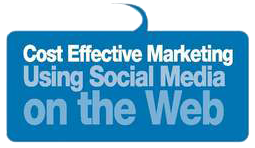 KENDALLVILLE, IN, February 10, 2010 – Digital Hill Multimedia, Inc. will be presenting a seminar entitled, "Cost Effective Marketing Using Social Media for Business" sponsored by the Kendallville Chamber of Commerce on Wednesday, February 10th at the Kendallville Library located at 221 South Park Avenue, Kendallville, IN.
This seminar is open to all Kendallville Chamber members.  Others wishing to attend may for a nominal fee.  As an experienced Internet Marketing Agency with a track record of millions of dollars in ROI deploying robust internet marketing campaigns for companies and organizations around the nation, Digital Hill will continue to provide cutting edge internet and marketing services to the Northeast Indiana region.
Digital Hill is a national leader  in social media marketing utilizing social media marketing technology platforms.  Social media marketing can be used by businesses to expand their online footprint and reach potential customers where they hangout online.  The upcoming presentation will be an overview of some of the more powerful social media tools and will include specifics on the most profitable social media marketing tactics.  Some of the social media platforms discussed will include:
Facebook

Twitter

YouTube

LinkedIn

Blogging
For over 12 years, Digital Hill Multimedia, Inc. has specialized in Web Design, E-Commerce, SEO, Web Hosting, Social Media Marketing, Flash, 3-D Animation, Database Development, and Web Marketing and Promotion Strategies in Northern Indiana and throughout the Country.  They can be contacted at 1-888-537-0703 or www.digitalhill.com.