Search Engine Optimization Techniques to Drive Traffic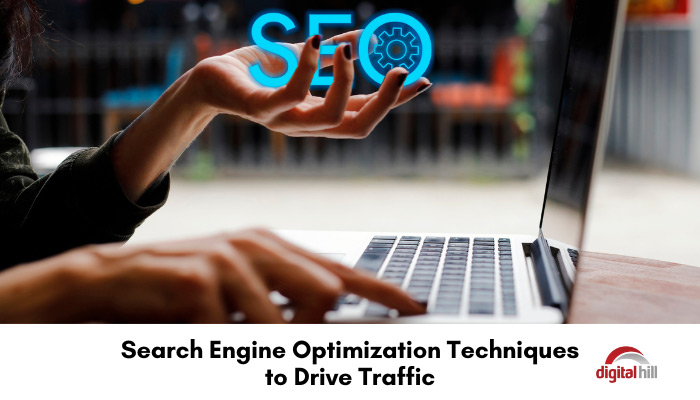 Search engine optimization is probably the most important marketing strategy for small businesses. Any businesses that haven't invested in SEO are not only behind the curve but also missing out on many opportunities. This is because 68% of customers start their searches online. Similarly, 76% of customers who search for local businesses online visit the physical store within 24 hours.
While mastering SEO to drive organic traffic to your website can be confusing, businesses can hire SEO agencies and consultants. However, you should consider implementing these search engine optimization techniques before outsourcing.
1. Understand your Target Audience
Driving more traffic to your business or website requires targeting the right audience. Therefore, before embarking on SEO techniques to drive traffic, you should define your target audience. After all, getting traffic from the wrong audience is counterproductive, as they won't buy or browse your products and services.
Get started by identifying your target audience demographics and pain points. Knowing this information makes creating content that drives the right people to your business easier.
2. Update Existing Content
You don't have to start from scratch to create top-ranking content. In fact, optimizing already existing content is sometimes more beneficial than creating new pieces. However, not all your existing content is worth updating. Focus on optimizing top-performing web pages to increase web traffic.
Check content performance and choose articles that potentially lie on page two of Google SERPs or have a high volume of page views. Then, identify lacking keywords, target word count, or missing topics that could give the articles a chance of ranking higher.
3. Develop New Content Based on Target Keywords
Capitalize on SEO tools like Surfer SEO and SEMrush when developing your SEO strategy. These tools will help you identify ideal target keywords for your content. Essentially, you should always use keywords that align with what your target audience is looking for.
Conduct extensive keyword research and keyword gap analysis before creating content. Keyword research helps you to find the specific keywords your type of business should use. On the other hand, keyword gap analysis helps identify keywords that your competitors rank for but you currently don't use.
4. Optimize for Featured Snippet
Ignoring the importance of featured snippets hurts your SEO strategy. Featured snippets is an excerpt of your website content that appears in the Google search results. It provides searchers with brief answers to their search queries. Ranking for position zero on search engine results, which depends on featured snippets, increases your site traffic by 30%.
Besides driving traffic, featured snippets improve click-through rates and brand authority. That said, you should consider the following to rank for position zero:
Date your website content – Google prefers up-to-date content for featured snippets.
Ensure your content is current – Google search results favor the most recent articles. This explains why 70% of featured snippets return content published in less than three years.
Use questions in your articles – question-based queries highly trigger featured snippets. Searchers start with why, can, do, and other question-based phrases.
5. Optimize all Images
Images and other visuals are a hot ranking factor, so you want to optimize your images to improve website speed. Make sure the images resize for mobile optimization and that you use alt descriptions on them as well. Use tools like Google Lighthouse to scan your website for images that slow your website.
The Bottom Line
Search engine optimization is a continuous journey, and getting tangible results can take time. Therefore, pick specific strategies and implement them one at a time to increase website traffic. Keyword research, optimizing your website, and improving web page speed are the basics of effective SEO.