Social Media for Business: What's the latest and working now?
In person learning opportunity!
The social media landscape shifts at a fast pace — so fast that you'd get lost without a guide to help you navigate the changes as they happen.

But I'm here to help, which is why I'm inviting you to join me on November 9, Wednesday, at the Goshen Chamber of Commerce in Goshen, IN. From from 8:00 am to 9:30 am, I'll cover a very hot topic that concerns entrepreneurs nowadays — Social Media for Business: What's the latest and working now. It's part of the 2016 Chamber University Series, a set of seminars for professional development brought to you by Insight Accounting Group and Goshen Health.
Together, we'll explore the latest features rolled out by existing social media networks like Facebook and Instagram, then determine how these updates affect marketing on the platforms. For example, Facebook just re-launched the Marketplace on its app, while Instagram rolled out Instagram Stories. Marketplace and Instagram Stories are out to give Craigslist and Snapchat a run for their money and set to change the way you do business on mobile.
In addition to that, I'll also discuss emerging platforms, so you'll be in the loop regarding up-and-coming apps and sites, well before the competition can catch up.
And to round this off, I'll go beyond social media and touch on related technologies and trends and their influence on the business environment.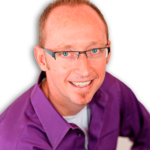 As the president of Digital Hill Multimedia, I have helped many businesses maximize their marketing with social media. My team and I have devoted time and effort to develop ad strategies and content campaigns for our clients. Who, I'm happy to report, are quite satisfied with the success they've achieved online.
In this event, I'll share the same expertise I share with my own clients. I'll give practical advice that yields measurable results if you choose to follow it, so you'll know whether or not you're reaching your goal. After all, my primary aim is always to deliver value to my target audience. Whether you're a casual enthusiast and technophile, or a professional marketer and entrepreneur I'll help you harness the power of social media and digital marketing to build active online communities around your business, increase lead growth, and most importantly, drive sales.
Buy your tickets now and see you there!
Goshen Chamber University
Social Media for Business: What's the latest and working now
Cost: $25/person
Date: November 9, 2016
Time: 8 – 9:30AM
Event Location: Goshen Chamber Building
232 S. Main St.
Goshen, IN 46526