Social Media + SEO = Social Media Infrastructure
By Chad H. Pollitt   Internet Marketing Manager
Internet Marketing Expert

Digital Hill Multimedia, Inc.  

Social Media + SEO = Social Media Infrastructure

How do you optimize social media to come up in search with SEO?  What social media sites should I use for my business?  Won't social media take up all of my time?  These are questions I get every day and the answer is simple:  Build a Social Media Infrastructure.
1.  What is a Social Media Infrastructure?
Definition:  Social media platforms chosen for engagement and how they are connected to one another for SEO with a Blog at its base pushing content to other platforms.
2.  Why should I build a Social Media Infrastructure?
SEO – By connecting your social media platforms via RSS, widgets and traditional backlinks you are building an SEO "keyword neighborhood" that will raise the relevancy of all of your web platforms in the infrastructure for those keywords.  The result, if properly executed, can be multiple first page results for some of the keyword phrases in your SEO "keyword neighborhood."
Saves Time – With a Blog at the base of your infrastructure you won't have to post content on multiple platforms.  Once the infrastructure is in place you will only have to post once.
Increases Reach, SOV and Website Referral Traffic – The more social media platforms used in the infrastructure the more people will see your content, brand and message resulting in more referral traffic for your conversion platform or website.
3 C's – You will have Consistency, Clarity and Congruency of message throughout the web.

3.  How do I build a Social Media Infrastructure?

Gather your digital assets (video, pics, graphics, audio, presentations, press releases, etc.)
Choose multiple social media platforms based on your digital assets and target demographic
Connect the platforms with links, RSS feeds and widgets for SEO (recommend http://twitterfeed.com as a start).
Make sure lead generation websites, microsites and/or landing pages are linked into the infrastructure for SEO.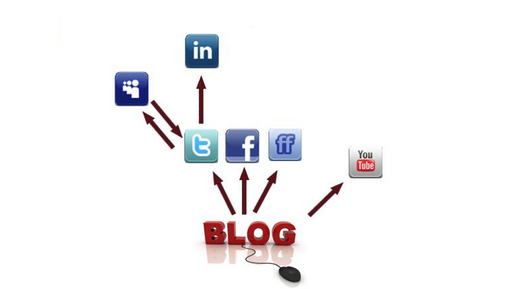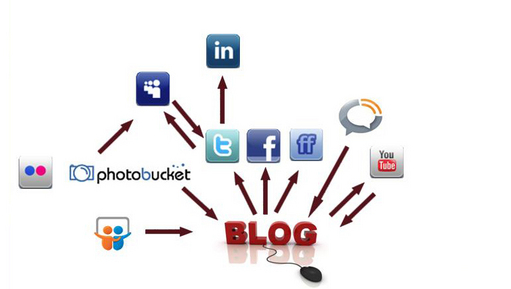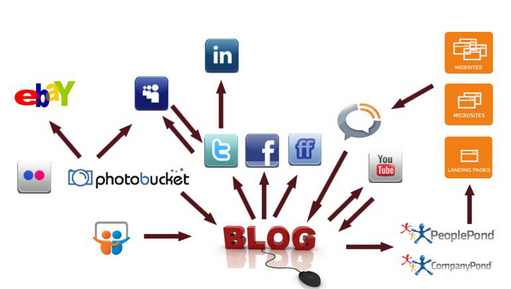 Since 2002, Chad H. Pollitt has played an integral role in designing, developing, deploying, executing and tracking robust web marketing strategies for over 100 client companies and organizations and is an internet marketing expert.  Chad is a decorated veteran of Operation Iraqi Freedom and an Internet Marketing Manager at Digital Hill Multimedia, Inc., the leading web development and internet marketing agency in the Midwest.  His white papers and articles have been published in over a dozen newspapers and websites throughout the world.  With over 10 million dollars of tracked ROI for SEO alone, he has been featured on multiple radio shows, podcasts and in The Wall Street Journal.

For over 12 years, Digital Hill Multimedia, Inc. has specialized in Web Design, E-Commerce, SEO, Web Hosting, Social Media, Flash, 3-D Animation, Database Development, and Web Marketing and Promotion Strategies in Northern Indiana and throughout the Country.  They can be contacted at 1-888-537-0703 or www.digitalhill.com.